Branislav Ivanovic eyes Chelsea victory over Tottenham
Branislav Ivanovic has urged Chelsea to make a winning start to the Premier League after the international break.
Last Updated: 12/10/12 4:32pm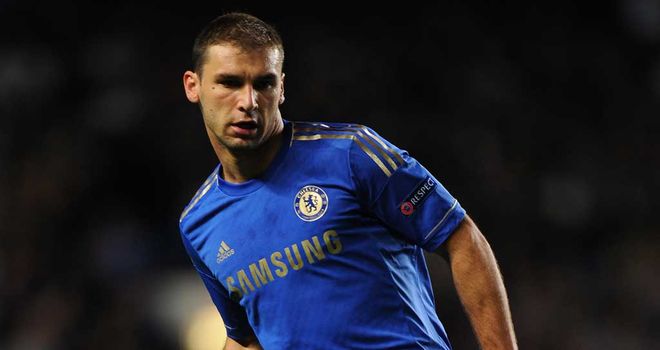 The European champions have won just three of their past seven matches that followed an international break and failed to defeat Queens Park Rangers last month after the two-week break for the World Cup qualifiers.
That game at Loftus Road ended in a goalless draw, and Ivanovic is determined not to slip up against Tottenham Hotspur next weekend, who are now managed by former Chelsea boss Andre Villas-Boas.
"The international break is a good time to enjoy our position but there is a very important period coming up for us after the break," he said in The Fulham & Hammersmith Chronicle.
"We have some very tough games and they will be a great challenge for us. At the moment it's OK but the next two games will be very, very tough.
"It's always very difficult to play the game after the international break, but especially when it's big opponents like Tottenham away.
"Our games against Tottenham were very interesting and tough for both sides even before Andre [Villas-Boas] went there. Now it is especially so for both sides with our ex-manager.
"It will be difficult in one way and in the other way we know what is the idea and what we can expect of them.
"This game will be decided by things like when you are back from your international duty and how tired you are - the small details. So it's going to be tough for us."