Zlatan Ibrahimovic's agent rubbishes alleged quotes from his client regarding Mario Balotelli
Zlatan Ibrahimovic's agent has rubbished reports suggesting his client made disparaging remarks about Mario Balotelli.
Last Updated: 13/10/12 8:20pm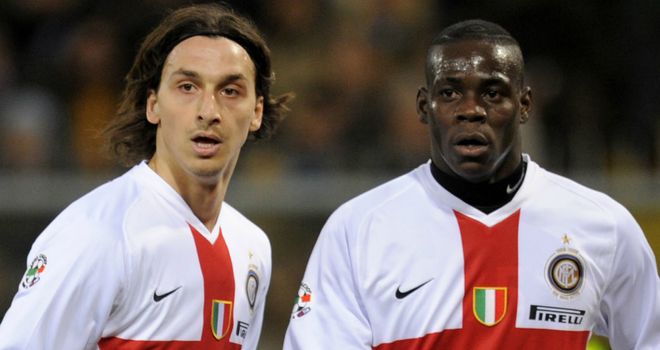 The Paris St Germain striker was said to have branded his former employers and Manchester City's fiery frontman - who he played alongside at Inter Milan - as 'mediocre' and suggested that they would work well together.
His representative, however, insists that no interview has taken place and that Ibrahimovic is a big fan of Balotelli and his mercurial talents.
"This is a total invention by those looking to spread false news," Mino Raiola told Sky Sports 24.
"Zlatan has never spoken to any Spanish site and has never said these things about Barcelona or Balotelli.
"He believes Mario is among the best forwards in the world and has the potential to be the very best."