Premier League chief Richard Scudamore working on winter-break solution
Richard Scudamore says talks on the possibility of a winter break in the Premier League have so far been in vain.
Last Updated: 15/10/12 9:23am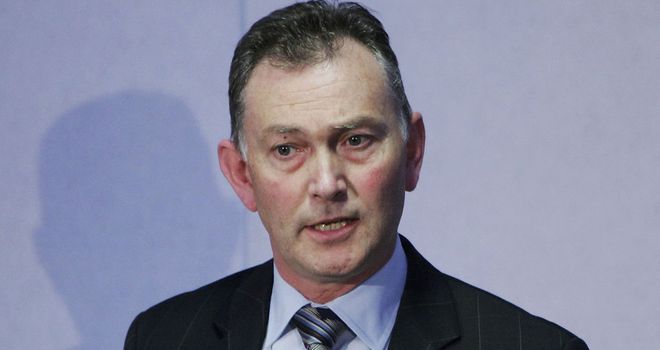 England boss Roy Hodgson recently joined Sir Alex Ferguson and Roberto Mancini in calling for a two-week halt to the season to benefit the national side and afford Premier League stars respite from a gruelling fixture list.
But Premier League chief executive Scudamore says talks with the Football Association (FA) and the Football League have failed to yield a way to work a break into the current schedule.
Speaking to the Daily Telegraph, he placed the ball in the FA's court and hinted that an end to FA Cup replays may be the only viable solution.
"We have tried but unless somebody is prepared to give something up, it is pretty hard," Scudamore said.
"We offered to start the season a week early, which is difficult in terms of summer holidays, but we don't really want to be starting in July.
"We are not inclined to reduce the number of clubs in the Premier League - if you were running a theatre and had 380 nights that you wanted to sell, why would you throw 60 or 70 of those nights away?
"Similarly, the Football League don't want to lose the League Cup. It's a huge source of funding for the Football League and it is a big solidarity play between the leagues.
"As for the FA, they don't want to give up replays in the FA Cup, so we all sit down and we all look at each other, but it's pretty hard for those of us in English football to create that two-week space.
"Nobody has asked the Football League to give up the League Cup, but why would we? We are huge supporters of it and we wouldn't have the temerity to alter the FA Cup either.
"That will be up to the FA, but unless the FA decide they have different priorities, where the England team is more important than something else they own, then that might be for them to look at."