Steven Taylor calls for cool heads from Newcastle against Sunderland
Steven Taylor is relishing the build-up to the derby against Sunderland and has urged Newcastle to keep 'cool heads'.
Last Updated: 16/10/12 10:12am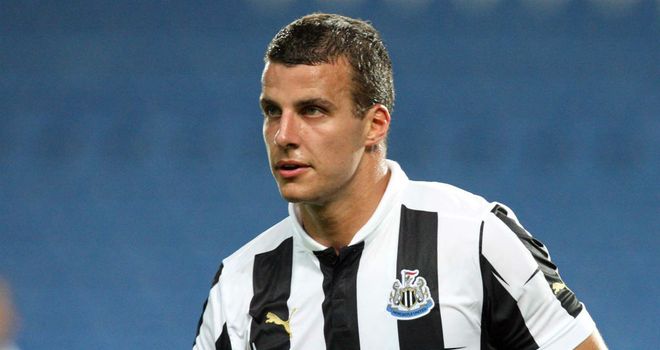 Newcastle have lost only one of the last 15 meetings with their arch-rivals and will be aiming to bounce back from a 3-0 defeat by Manchester United in their last Premier League game.
A lifelong Magpies fan, Taylor will stress the importance of the fixture to his team-mates, but does not want them to get caught up in the occasion.
"Playing in the Tyne-Wear derby is what it's all about if you're a Newcastle player, and the build up will grow and grow over this week as the game draws near. There's always a massive build-up, and that's the way it should be," Taylor told the club's official website.
"It's a game you don't want to lose. I think I feel it more than most because I'm a Geordie and a lifelong Newcastle fan, so I'll be reminding the lads just how much it means to the people around here.
"But if any players don't quite grasp the size of this game, the penny will drop when they get out onto the pitch for the warm-up and see the faces in the crowd and how much it means to them.
"As a squad, we won't be doing anything different ahead of the derby - the gaffer will pick the team in the usual way - and it's all about keeping cool heads on the day and keeping 11 players on the pitch."