Newcastle boss Alan Pardew is glad Wonga have chosen to return the club's stadium name to St James' Park
Newcastle boss Alan Pardew is happy new sponsors Wonga have renamed the stadium St James' Park.
Last Updated: 17/10/12 8:48pm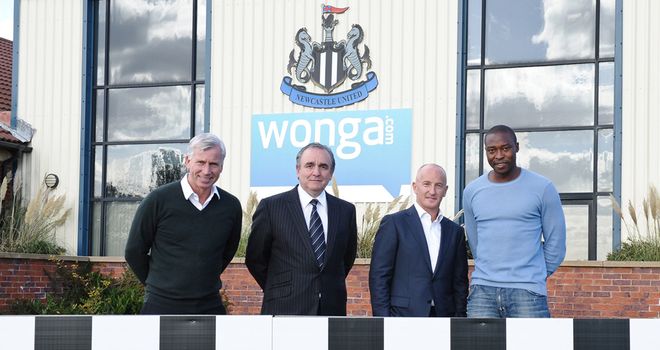 Magpies owner Mike Ashley had renamed the famous venue the Sports Direct arena after his own company - but controversial consumer finance company Wonga have opted to go back to the original name.
Pardew said: "It's a very emotive day for our fans, that's that they want. This is what they've always called it. I was upset we changed the name, but it wasn't a decision I was party to.
"But it's nice to see the gesture from Wonga to give it back to the fans, and here we are back at St James' Park, and in good time for the derby."
Pardew also emphasised Wonga's commitment to improving the club in other areas - most notably the development of young talent from the Tyneside area.
He added: "What we liked about Wonga is they want to invest in the academy, they want to invest in the club, and I think we should be thankful for that in these very difficult times."
"If you look at the bigger clubs, they save themselves so much money by producing their own (players), and it's something we need to do. We've got some fantastic talent here, and I want to progress them.
"Adam Campbell, Shane Ferguson, Sammy Ameobi - they're outstanding young players and they need to break through and hopefully in the next couple of seasons they can."