Manchester United boss Sir Alex Ferguson aims swipe at current Chelsea side
Manchester United boss Sir Alex Ferguson believes the current Chelsea side is not the best one he has faced.
Last Updated: 28/10/12 11:23am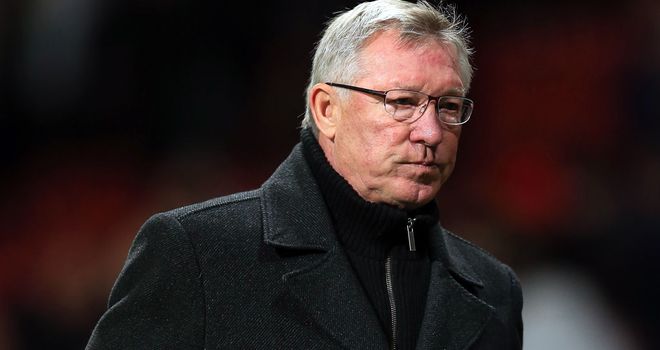 United travel to Stamford Bridge on Sunday trailing league leaders Chelsea by four points with the Blues still unbeaten in the Premier League.
Ferguson believes Roberto Di Matteo's team does not compare to Jose Mourinho's title-winning Blues despite another summer of big-name arrivals in West London.
"I wouldn't say this is the strongest Chelsea team. I think if you go back to [Jose] Mourinho's, they were formidable, and really difficult to play against," said Ferguson.
"That period of Didier Drogba, a younger John Terry and Frank Lampard, who one year got 30 goals from midfield - they'll never get that again. They were a really powerful team, hard to beat - and ruthless."
Ferguson is wary of the attacking threat posed by Chelsea but feels if they can keep trio Eden Hazard, Juan Mata and Oscar quiet they have a good chance of beating Chelsea on Sunday.
"They gained confidence from winning the Champions League, but Roberto has shown he's bold and you've got to give the lad credit. It's very positive," added Ferguson.
"I thought it was a risk to have those three players [Juan Mata, Oscar and Eden Hazard] in the same team. Attacking-wise he's got great options.
"But if you can contain them you have a chance."
Rooney warning
United forward Wayne Rooney has echoed Ferguson's sentiments that Chelsea have a wealth of attacking options at their disposal and he has jumped to the defence of former Liverpool striker Fernando Torres.
Torres' spot in the team has come under the spotlight again after a below-par showing against Shakhtar Donetsk in midweek, but Rooney believes the Spaniard does not get the credit he deserves.
"Mata is a great player and Hazard has settled in really well in his first season so I think those two along with Torres are the three biggest threats," noted Rooney.
"Torres is still a threat, of course. I don't think he gets the credit he deserves because he works hard for the team. Sometimes the goals go in for him, other times they don't, but he's always trying."
Rooney also warned his team-mates not to give Chelsea a helping hand by going behind early on at Stamford Bridge, having conceded first in eight games this season.
"We don't want to be doing that [conceding early again] and against the best teams it will be difficult to get those goals to win games," added Rooney.
"It happened against Braga [in the Champions League in midweek] and we did well to get back into the game and win it, but you can't afford to be going one or two goals down against Chelsea away - although we did last season. We went 3-0 down before we drew. But we can't do that again."