Roberto Di Matteo blasts Sir Alex Ferguson over Clattenburg comments
Roberto Di Matteo has criticised Sir Alex Ferguson for getting involved in Chelsea's argument with Mark Clattenburg.
Last Updated: 02/11/12 5:36pm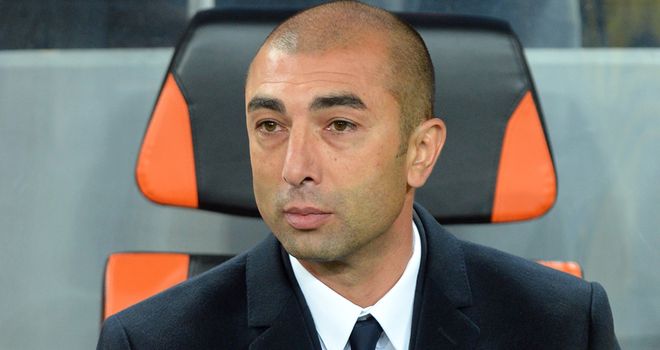 Ferguson publicly rubbished Chelsea's accusation that the referee racially abused John Obi Mikel during last week's defeat to Manchester United, saying he refused to believe the incident took place.
The case is now in the hands of both the Metropolitan Police and the Football Association, but in the meantime Ferguson's intervention has not gone down well with his opposite number.
Di Matteo said: "He likes to talk about other clubs. We tend not to. I'll leave it up to him.
"It's a free country where everybody has the freedom of speech. We'll take into consideration what other people say and use it as a motivational tool for ourselves."
Asked whether there was a possibility his players had misheard Clattenburg, the Chelsea boss said: "I think the investigation will clarify that.
"We cannot comment because we do not want to prejudice any investigation. We will have to wait and see what comes out."
Clattenburg has received the backing of the referees' union, but Di Matteo is not concerned about decisions going against his side in future.
Questioned on whether officials may now treat Chelsea differently, he said: "I really hope not, and I believe that they won't. We have faith in the referees.
"They are people that are under a lot of pressure, they are human beings like everyone else and sometimes mistakes can happen."
As for his own players, he said: "We've been dealing with external situations for quite a period of time and we have been able to focus on our football, so we will just have to carry on like that."