Florent Malouda seeking new challenge as Chelsea contract draws towards an end
Florent Malouda has rarely been fitter and is excited about the rest of his career, according to his personal physio.
By Patrick Haond
Last Updated: 07/11/12 3:22pm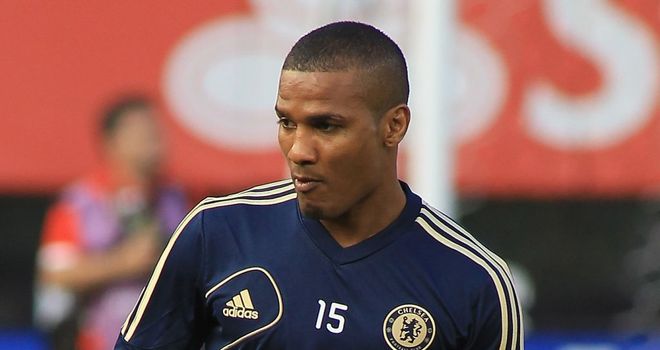 Malouda has not been involved with the first-team squad this season after failing to secure a move away from Stamford Bridge in the summer and has had to train with the club's Under 21s.
The 32-year-old has no intention of retiring, though, and is making the best of an awkward situation by spending time with his family and getting himself in great shape.
Malouda's contract expires at the end of the season and his personal physio, Stephane Renaud, says he is ready to embark on an exciting new challenge.
"He is in exceptional fitness, I can assure you," Renaud told France Football. "He does his job the best he can, working hard and having rest. He needed that after the last few seasons with 60 matches.
"The only problem is he doesn't play. He has one year remaining on his contract.
"When I go to his home, his wife and children are very happy. They can see him more often.
"He is far from wanting to stop his career. He remains very motivated and hopes for a last great challenge."
Renaud added: "I won't exaggerate and pretend he is living a dream. To be forced to stop is not a blessing, but he has taken advantage of it with his physical work and honestly I have rarely seen him so fit.
"Is he upset to be training with the youngsters' team? Not at all! He asked for it when the officials locked the door of the professional training sessions."