Mark Clattenburg interviewed over Chelsea claim
The FA has carried out a series of interviews with match officials following the allegations against Mark Clattenburg.
Last Updated: 08/11/12 10:36pm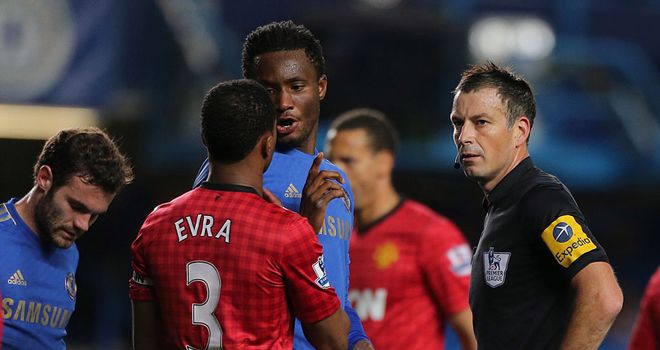 The interviewees are understood to have included Clattenburg plus assistant referees Michael McDonough and Simon Long and fourth official Michael Jones.
A decision on whether any action should be taken by the FA is now expected to be made early next week.
Chelsea submitted a dossier of evidence to the FA containing signed witness statements from players, who allege Clattenburg used a term understood to have been interpreted as racist during the Premier League match against Manchester United on 28 October.
The full file of evidence from Chelsea was received by the FA at the start of the week and since then the players have also been interviewed.
Clattenburg, meanwhile, has decided not to referee a match for a second consecutive weekend while the investigation is ongoing.
The Metropolitan Police has also launched an investigation following a complaint lodged by the Society for Black Lawyers, based on reports of the incident rather than any evidence.
Clattenburg, 37, strenuously denies the accusations against him.