Mark Hughes denies 'crisis meeting' as QPR search for first win
Mark Hughes has rubbished suggestions a meeting with his QPR players this week amounted to "crisis talks".
Last Updated: 09/11/12 6:25pm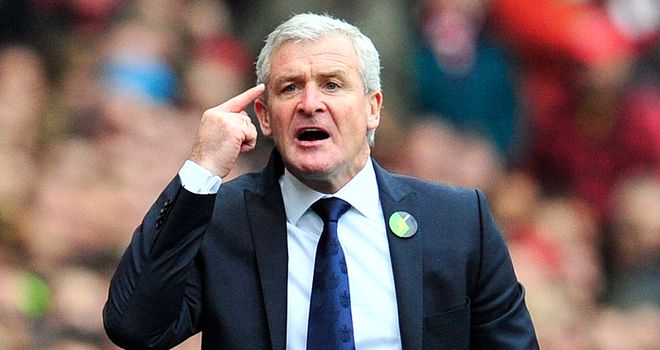 Rangers have yet to win in this season's Premier League and are 19th in the table with four points from 10 matches ahead of Saturday's trip to Stoke.
That form prompted Hughes to call the squad together in the run-up to the weekend, and his assistant Mark Bowen told podcast Open All Rs the management had "let individuals know in no uncertain terms it's unacceptable".
Asked about the meetings at his pre-match press conference, Hughes said: "I don't think it was any different from normal meetings we have.
"More often than not we discuss as a group every game we play. I think it's helpful, it's something I've always done. To describe it as a crisis meeting is totally off the scale, that wasn't the case.
"We pride ourselves on being able to talk as a group and work things out, and that's what we do. It certainly wasn't a crisis meeting."
Hughes retains the backing of owner Tony Fernandes and is convinced the club's fortunes will change soon.
He said: "If we were playing particularly poorly and not getting results then you would start to look at the situation and think maybe it's not possible to turn it around, but that's not the case."