Stoke boss Tony Pulis believes striker Michael Owen has to improve his posture
Tony Pulis believes posture is key for Stoke striker Michael Owen to try and stop his chronic hamstring problems.
Last Updated: 10/11/12 1:15pm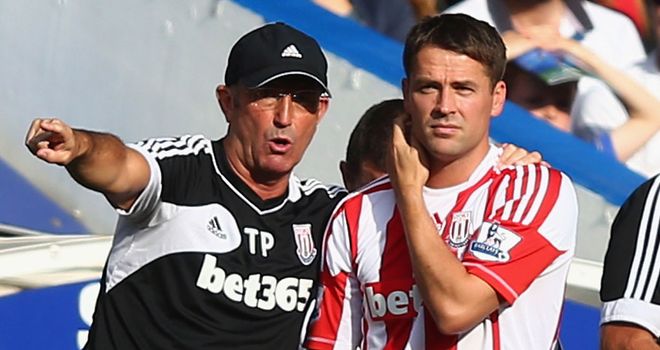 The 32-year-old former England forward has only played 54 minutes for the Premier League side since joining at the start of the season.
Owen started off at Liverpool before moving to Real Madrid, Newcastle United and Manchester United but the 2001 European player of the year has missed large chunks of time because of injury.
Pulis told the Daily Mail: "Michael is so nervous about it being a long-term injury.
"It's more to do with his posture than anything else. That affects the hamstring. It's all about the alignment of his back and spine, making sure everything's in place.
"We believe there are a lot of problems that you get in muscular injuries and the source is your spine not being in line.
"But we knew this might be a stop-start campaign for him, especially at the beginning."