Tottenham striker Jermain Defoe is satisfied with England omission
Jermaine Defoe has spoken to Roy Hodgson and is satisfied with his decision to leave him out of the England squad
Last Updated: 10/11/12 1:33pm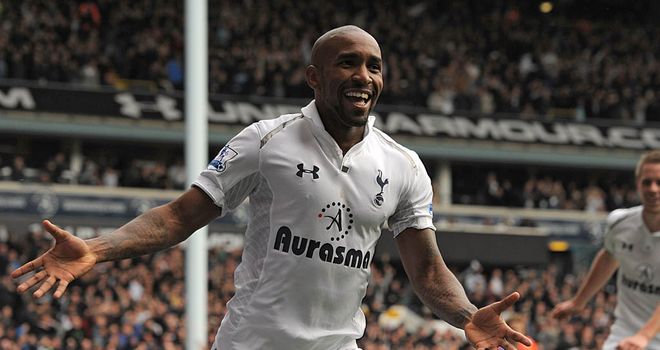 The 30-year-old Tottenham striker was not included in Hodgson's 23-man squad for the friendly with Sweden in Stockholm next week.
It is a familiar story for Defoe who, despite being a consistent scorer at Premier League level over the past few seasons, has not always been a regular at international level.
However, the former West Ham youngster revealed boss Hodgson phoned him to explain he was being rested and his non-selection was not another international snub.
Defoe insists he is satisfied with Hodgson's reasons for leaving him out and appreciates the Three Lions manager's personal touch.
"The manager called me on Thursday morning and left a message on my phone to tell me I would be rested," said Defoe, who bagged at hat-trick against Maribor in the Europa League on Thursday.
"I've played a lot of football to be honest. I have played all of the games for Spurs bar two in the Cup. Also the England games.
"So the manager left me a message telling me that he was going to give me a rest and take an opportunity to look at some of the younger players.
"So he speaks to you and he explains the reasons why he doesn't go with you. Players appreciate that kind of treatment. I've always appreciated it."
Reasons
He added: "Its when you don't play and you don't hear anything that it becomes a problem. I have had that in my career and its not nice.
"We're all human. As players it is probably true to say that we're never going to go through a whole season playing every game. But if the manager has a reason for you not playing and he tells you then no problem."