David Platt says there is no chance of Roberto Mancini quitting Manchester City
David Platt has rubbished any suggestion that Roberto Mancini would be willing to walk away from Manchester City.
Last Updated: 11/11/12 10:02am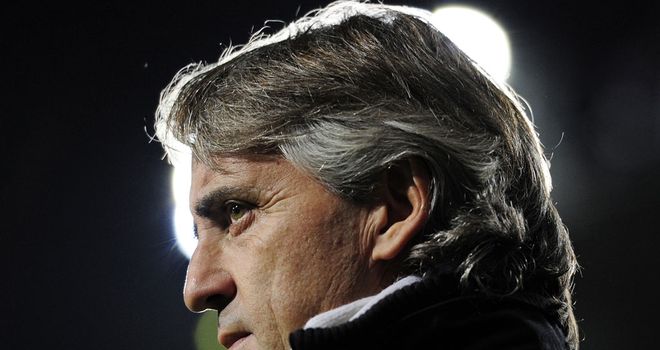 Mancini has shown signs over recent weeks that the pressure of managing a top club and living life under a constant spotlight is beginning to take its toll.
Performances on the field have done little to lift the Italian's mood, with City yet to produce their best in the Premier League and are teetering on the brink of elimination in Europe.
Platt, though, insists that Mancini is fully committed to the five-year contract he is working under at the Etihad Stadium and has no intention of quitting the club.
Asked if there was any chance of the former Inter Milan boss leaving his post, Platt said: "No."
He added: "It's (the pressure) not getting to him. I know Roberto, I know his desire to win - and what he is here to do is win.
"He signed a five-year contract in the summer, which was given to him by virtue of the fact that's he's the manager of the champions.
"The last time I looked, we were two points off the top in third place after 10 games - with 28 to go. That's 84 points to play for - and we're two points behind the leaders.
"It's hardly a crisis."