Didier Deschamps speaks out again in row over Hugo Lloris' treatment at Tottenham
Didier Deschamps stepped up his war of words with Tottenham boss Andre Villas-Boas over his treatment of Hugo Lloris.
Last Updated: 12/11/12 5:39pm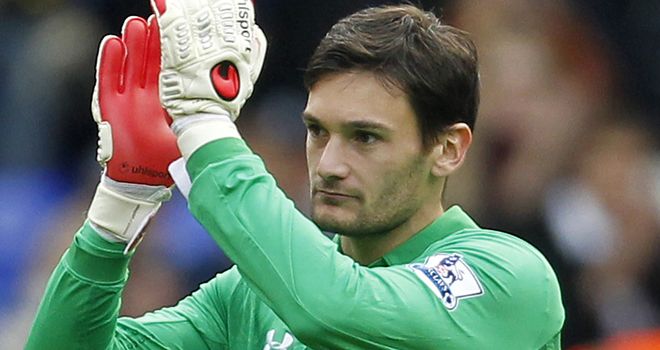 France head coach Deschamps has been concerned with the lack of first-team action the goalkeeper has been getting since his £8m switch from Lyon on transfer deadline day.
Last week Deschamps claimed Villas-Boas' rotation policy could have a detrimental effect on the goalkeeper's form which the Spurs boss shrugged off, saying of Deschamps' comments: "It goes in one ear and comes out the other."
Deschamps responded in kind and was quoted by L'Equipe as saying: "I have two ears as well. What he (Villas-Boas) says has the same effect on me."
Lloris has started six games for Tottenham but only one in the Premier League as Villas-Boas continues to select Brad Friedel ahead of the Frenchman.
"We are not talking of a player who does not play," Deschamps said. "Since he played his excellent match against Spain (France's 1-1 draw last month), he has kept goal three times.
"Hugo is playing one match per week. Of course, he would like to play more, and it is not the case for the moment," the former Chelsea midfielder was quoted as saying on Eurosport's website.
"He is getting on with it as best he possibly can (but) obviously he would like to play more."