Metropolitan Police drop probe into referee Mark Clattenburg due to lack of evidence
The Metropolitan Police are no longer investigating a complaint made against referee Mark Clattenburg.
Last Updated: 14/11/12 10:52am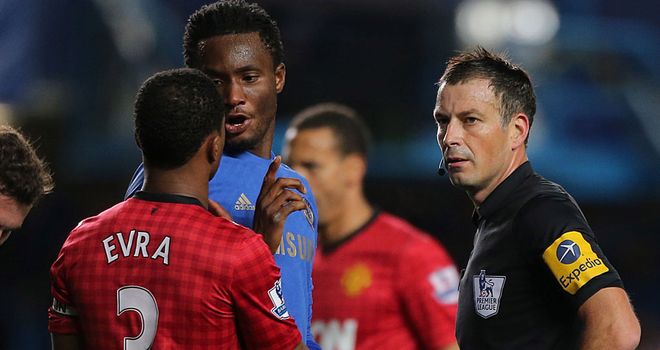 The Society of Black Lawyers asked police to investigate whether there was a racially-aggravated element to the "inappropriate language" Chelsea claim Clattenburg used to John Obi Mikel during last month's game against Manchester United.
But Mikel has not been to the police, and in the absence of any evidence the investigation is no longer active.
A statement from the Met read: "Enquires were made and no victims have come forward. The matter will remain as a recorded incident.
"Without a victim and/or any evidence that any offence has been committed, the matter cannot currently be investigated.
"Clearly if the situation changes and a victim and/or evidence to support the allegation of a crime comes to police attention then further enquiries will, if appropriate, be made."
The Football Association has been conducting interviews as part of its own investigation into the incident though Clattenburg, who denies the allegations, has not been charged with any misconduct offence.
A Chelsea official later told Sky Sports News the FA is the appropriate body to deal with the complaint, and its decision on whether to charge Clattenburg is expected by the end of the week.