Reading skipper Jobi McAnuff says confidence in the squad remains high
Reading skipper Jobi McAnuff believes confidence in the camp remains high despite their poor start to the season.
Last Updated: 14/11/12 12:36pm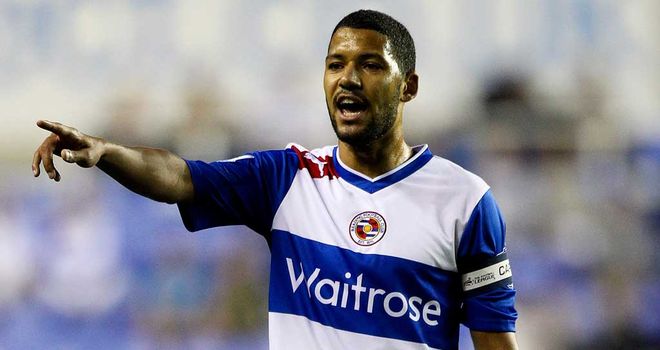 Brian McDermott's side are 18th in the Premier League going into this weekend's game with Everton but McAnuff insists they are focused on climbing the table.
"We're here now and we can only affect what we can do. We can't be too worried about anything that's said in the press," he told the club's official website.
"If you start to do that then you lose focus about what we're trying to do. I'm a big believer in focusing on what you've got to do today.
"It's a great club to be at - it's important not to lose sight of that. We've got a great set of lads and a great set of staff and we all enjoy coming into work every day."
McAnuff admits they have a tough task against Everton at the Madejski Stadium on Saturday and drew parallels between the two clubs.
"I guess that you can draw similarities from over the years. They've never been a club that's gone out and spent money on six or seven players. They bring value to the club and so do we," he added.
"David Moyes has done a great job there and he keeps producing the good as they are still performing well. There's a great continuity to the club, and the few players that are added in the summer seem to integrate in well.
"They've had a fantastic start to this season and they're playing some great stuff. On their current form, they're a side challenging to break into the top four."