Manchester United's Rafael says twin brother Fabio's loan move to QPR is benefiting both of them
Rafael admits he misses his twin brother Fabio but feels they are both benefiting as a result of his loan move to QPR.
Last Updated: 14/11/12 3:46pm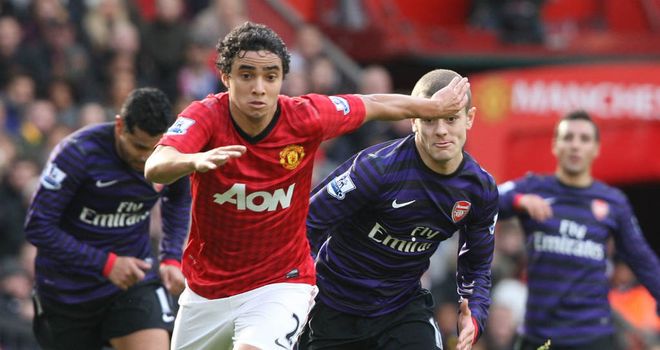 The young full-backs moved to Old Trafford from Fluminense in January 2008 when they were just 17-years-old.
They have both gone on to force their way into Sir Alex Ferguson's first-team squad, though the Scot elected to send Fabio on-loan to QPR at the start of this season.
The move not only allowed the pair, now 22, to play more first-team football but also become more independent and mature.
Rafael concedes that he misses his brother, currently sidelined with a hamstring injury, but accepts that the deal is good for both their development.
"It's not strange but it's different," he told the club's official website. "We're close and I was always together with him but it's been good for us, just to become more mature.
"I used to ask him all the time if I needed something but now I need more of my own mind so I've grown more mature. It's bad because I miss him but it's good to learn more.
"He is always calling me back to say something is not good [about my game].
"It's always been like this. He is back in training now and maybe, when he plays again, we'll keep doing this."