PFA chairman Clarke Carlise defends FA and Chelsea over handling of Mark Clattenburg affair
PFA chairman Clarke Carlisle has defended Chelsea and the FA over their handling of the Mark Clattenburg affair.
Last Updated: 14/11/12 5:45pm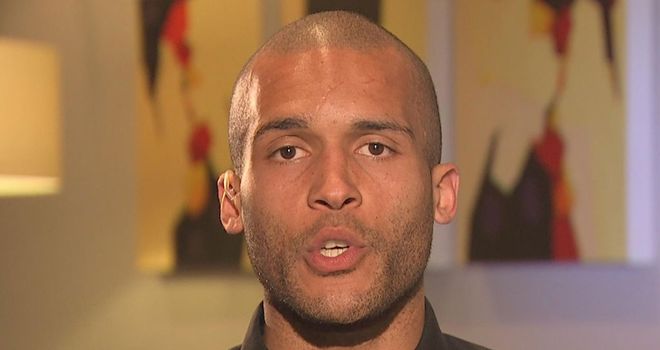 Both Chelsea and the FA came under fire from leading campaign group the Society of Black Lawyers (SBL) for not reporting referee Clattenburg to the police after he was alleged to have racially abused Jon Obi Mikel.
The FA did receive a complaint from Chelsea but neither reported the incident to the police, prompting the SBL to contact the Metropolitan Police themselves.
Scotland Yard have confirmed that they cannot take any action against Clattenburg "because no victims had come forward", although the matter is still being investigated by the FA.
The SBL responded by accusing the FA of having a "cosy little agreement with Chelsea FC not to report these matters to the Metropolitan Police."
But Carlisle said: "I think it would have been better if it remained within the remit of Chelsea and the FA to put any subsequent case to the Met Police. It is an allegation they are currently investigating themselves.
"If we reported all incidents from third-party evidence, there would be many investigations the police would have to go through.
"We have to have faith Chelsea have reported the incidents in good faith and that the FA will deal with it accordingly, and report it to the police if necessary."
The FA is expected to announce the outcome of its investigation into Chelsea's
complaint by the weekend, and Carlisle hopes Carlisle is confident the matter will be dealt with sufficiently whatever the outcome.
He added: "It is vital that, should Mark Clattenburg be found innocent by the FA and there is no charge for him to answer, as much as there was a furore around the allegation, there should be as much attention on his vindication.
"It is also equally vital that if he is subsequently charged and found guilty that the correct sanctions are imposed.
"We should not be sensationalist about this. We should focus on the mechanisms that are in place so that incidents that occur are dealt with accordingly to everybody's satisfaction."