Senegal may block Newcastle striker Papiss Cisse from playing against Swansea
Newcastle striker Papiss Cisse may not be allowed to play at the weekend due to a club-versus-country row with Senegal.
Last Updated: 17/11/12 2:30pm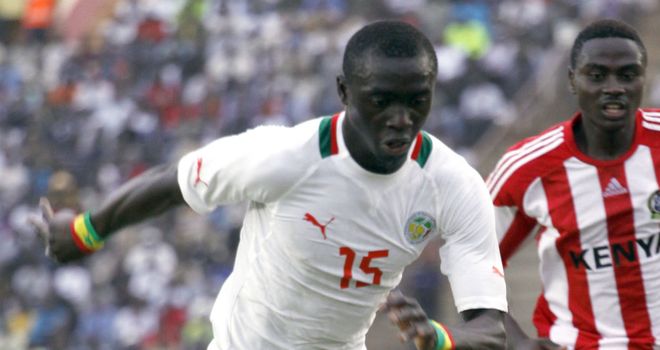 Cisse had been expected to take up his place in the Magpies squad to face Swansea on Saturday after recovering from a back problem sustained during the 1-0 defeat by West Ham last week.
But as the 27-year-old was withdrawn from international duty with Senegal in midweek, the country's football association are threatening to invoke FIFA's five-day rule.
That rule would prevent Cisse playing for his club within five days of the international game from which he was withdrawn.
Newcastle boss Alan Pardew claims Senegal were informed of the situation and his medical records were sent off, but he admits there is a problem.
"We have a bit of an issue going on at the moment with the federation," said Pardew.
"We feel we have covered all the bases to give them the information, but they seem not to have received it, so we are in discussions with Senegal and the FA about his availability for Saturday.
"But we've got enough squad quality to put a good side out for Saturday, for sure."