Heather Rabbatts dismisses accusation of 'institutional racism' at FA
Heather Rabbatts has dismissed claims from the Society of Black Lawyers (SBL) that the FA is "institutionally racist."
Last Updated: 15/11/12 7:07pm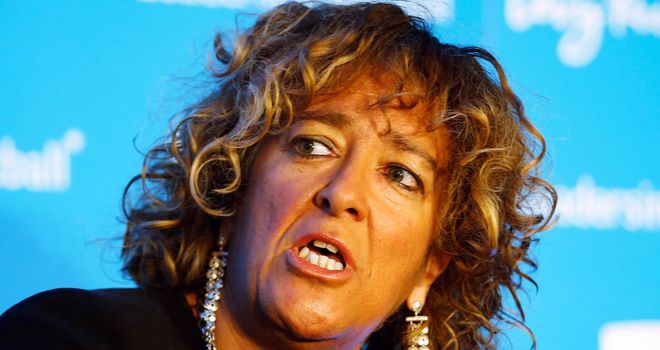 Rabbatts insists there is "no evidence" to support the claims which came from SBL chairman Peter Herbert in an interview on Sky Sports News on Wednesday.
Herbert is unhappy with the way in which Chelsea and the FA has dealt with incidents involving John Terry and referee Mark Clatternburg.
Terry was given a four-match ban for abusing Anton Ferdinand by the FA, and the Blues recently made a complaint to the FA about Clattenburg using "inappropriate" language to John Obi Mikel.
Questioned by Sky Sports News on Wednesday, Herbert said of the FA: "Institutionally racist? Of course it is. They don't even implement what the Stephen Lawrence inquiry (MacPherson Report) recommendations were about how to report a racial incident, whether the victim or any other person believes it is.
"It would appear that there is a cosy little agreement between Chelsea FC and the FA not to report these matters to the Metropolitan Police but to have them dealt with solely by the FA."
Rabbatts, a former deputy chairwoman at Millwall, said she is "really shocked" by what she says are "wholly inappropriate, ill-informed and unhelpful" comments from Herbert.
Rabbatts said that Herbert's accusation of Chelsea 'under-reporting' the Mikel incident was wrong, but admits there is more the FA can do in other areas such as improving the numbers of black managers in the game.
Rabbatts told Sky Sports News: "Where allegations are made they are then reported into our structures.
"Where there are other issues for example, the underrepresentation of black managers, the FA has a long-term programme to improve it.
"Now I am not saying there is not much more we can do - but I don't see any evidence of these charges of under-reporting."