Liverpool welcome back Pepe Reina and Jonjo Shelvey, while Lucas back in training
Liverpool boss Brendan Rodgers has confirmed that Pepe Reina and Jonjo Shelvey should return to action at the weekend.
Last Updated: 17/11/12 8:53am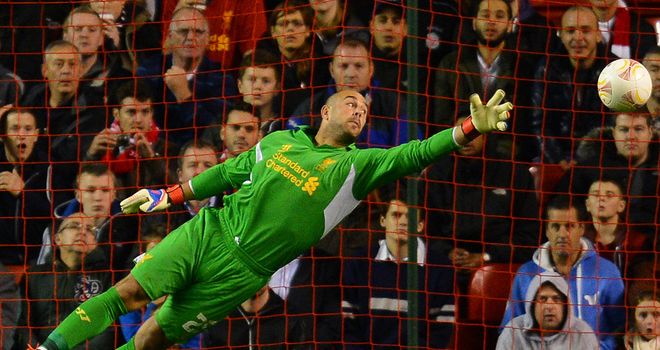 Reina has been out for a number of weeks with a hamstring injury, while Lucas has been on the sidelines since 26 August with a thigh problem.
"We're in a good moment. Some of the players that have been out are starting to return back to training," Rodgers told the club's official website.
"Lucas will come back into training, which is great news. He has worked tirelessly in his rehabilitation, so he comes back out onto the field in a good moment.
"He won't be ready to play for the weekend, but certainly over the next couple of weeks he'll be very close."
As for the positive news on Shelvey and Reina, Rodgers added: "Jonjo will be back into training, so he'll be fine (for the weekend).
"Pepe has been back in training. He was very close to last weekend (at Chelsea). He made a great commitment to show he's fighting for his place here in the group.
"He was called into the Spanish squad (to play Panama in a friendly), but stayed here to ensure he was fit and strong - and he's been training all week. He'll be available for the weekend."