Reading manager Brian McDermott denies claims he will bring in 10 players
Reading boss Brian McDermott has rubbished suggestions he will be bringing in 10 players in January.
Last Updated: 15/11/12 5:53pm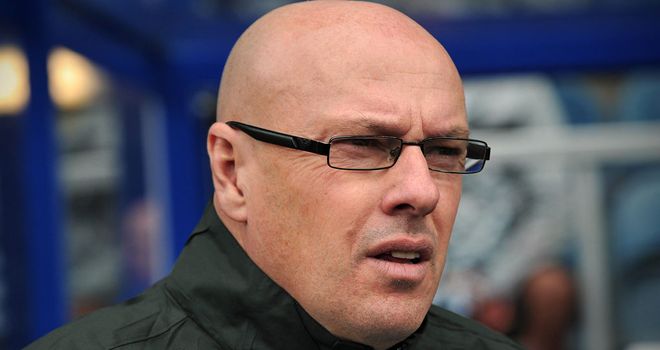 Reports suggested owner Anton Zingarevich would be willing to splash the cash on a new team in the transfer window in order to ensure survival but McDermott has sought to clarify the situation.
"First and foremost I would never sign 10 players in January," he told Sky Sports News.
"We wouldn't even have the budget to suggest we could sign those players.
"The owner actually said we've been looking at 10 players. Well actually we've been looking at hundreds of different players because that's what we do, scouts go out.
"January to January we'll see what we've got budget-wise and what we can do.
"Anyone who comes in January, they've got to be in a position where they can hit the ground running.
"What I don't want is any mixed messages coming out. I knew what my budget was in the summer and my budget was spent. I'm waiting to see what my budget will be in January.
"There isn't a bundle of money to be spent in January and I think it's important that the fans know that because it isn't the case."