Wigan boss Roberto Martinez believes he was right in turning down Liverpool job
Roberto Martinez believes he was right to reject overtures from Liverpool in the summer to stay at Wigan.
Last Updated: 18/11/12 11:34am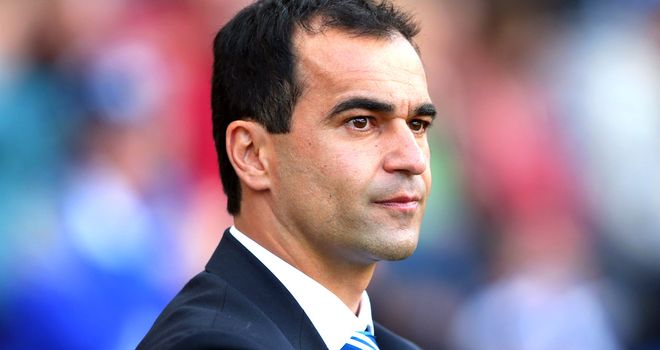 As Martinez prepares to take his Latics side to Anfield this weekend, the Spaniard believes he was right to remain at the DW Stadium after being backed by chairman Dave Whelan to continue his building plans for the club.
Martinez held talks with Liverpool owner John W Henry in the summer as the club sought a successor for Kenny Dalglish before Brendan Rodgers was installed as the new Reds boss.
The Spaniard admits he turned down several offers from other clubs before pledging his future to Wigan.
"With any job in football you've got the risk of losing, that's the nature of the game," said Martinez.
"What's important is that you understand what you've got and you know how to improve it.
"Always have a plan - whether that's for the next one, two, five years. One that benefits the football club.
"There is always a right time and a wrong time to leave a football club. There were conversations with the chairman surrounding my position at Wigan, so it's not like I had the final call.
"There were approaches, some more high profile than others, but it was the right time to do that in the summer.
"Right now we're five months into the season so it's the wrong time to look back."
Martinez paid tribute to Whelan for supporting his long-term vision for the club and feels he needed to pay back the chairman's loyalty.
"I had the opportunity to pay the chairman's loyalty back in the summer," Martinez added.
"I spoke to a couple of clubs that have been documented - I also spoke with another three - but the moment the chairman told me he wanted to take Wigan Athletic to the next level, in terms of the infrastructure, the new training ground and keeping hold of certain players... well he's a very persuasive man.
"It was the right moment for us both to try and take the club to that next level, and everything was conducted in a very open way.
"Perhaps it was a little too open, but once the chairman had taken a week or two to think about things, he was as excited as I've ever seen him.
"He wanted to do everything we'd spoken about, and clearly he didn't want me to leave.
"The chairman is a very special man - the support he has shown me has been quite unique.
"From my point of view, I needed to recognise that and pay some of it back.
"It just wasn't the right time for me to leave Wigan for a multitude of reasons."