West Brom did not speak to Jose Mourinho before appointing Steve Clarke
Dan Ashworth says he did not need to speak to Jose Mourinho to know Steve Clarke was the right man to manage West Brom.
Last Updated: 16/11/12 11:09am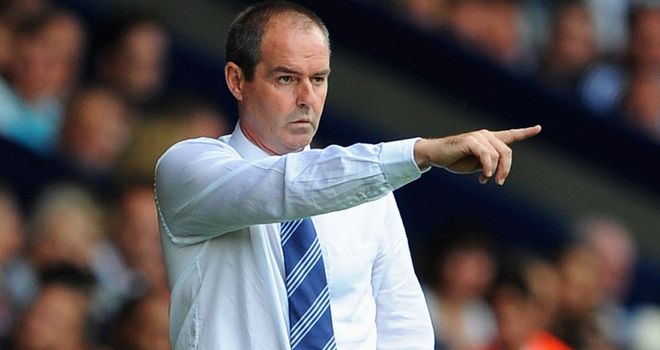 Clarke worked under Mourinho at Chelsea and the Portuguese manager, now at Real Madrid, has hailed the Baggies head coach for the "amazing job" he is doing at The Hawthorns this season.
The Scot, who succeeded Roy Hodgson in the summer, has guided West Brom to fifth in the table to mark their best-ever start to a Premier League campaign.
Sporting and technical director Ashworth says he did not call on Mourinho for a reference but knew Clarke had the qualities to succeed in his first management role.
He said of the boss, who has also coached at Newcastle, West Ham and Liverpool, in the Daily Express: "What impressed me most about Steve was his enthusiasm for the game . He desperately wanted to get back involved again [after leaving Liverpool].
"He said the hardest time in his professional life was when he was out of the game between leaving West Ham and going to Liverpool. He wanted to work and be involved in the project here.
"He's really well organised. He knows what he wants from his sessions, from his players and from his teams, whether it comes to recruitment or the way they play. He's calm, thorough, a football person, a good guy and easy to get on with. He's a good person."
Asked if he had spoken to Mourinho over appointing Clarke, Ashworth added: "No, I didn't.
"We did background checks, but it wasn't like being a private investigator."
Transition
He said: "We spoke to a range of people but I don't want to go into one specific person.
"You find out as much as you can. It's due diligence. You find out what they are like as a person."
Ashworth believes the transition between managers has been surprisingly smooth.
"When you come to changing manager, it's normally in a distress situation. But this wasn't," he said. "It was evolution rather than revolution.
"We're only 11 games in, not even a third of the league season, but it has been a smooth transition.
"The average life span of a manager is 14 months. Steve and I joke about it, that it's going to come to an end whether he's head-hunted or doesn't win enough games. So when managers come into jobs you know chances are it's not for life, it's not a marriage. You are there for a set period of time."