Roberto Martinez says his Wigan players must be prepared to
Wigan boss Roberto Martinez says snuffing out the threat of Luis Suarez is only one part of his plan against Liverpool.
Last Updated: 17/11/12 2:28pm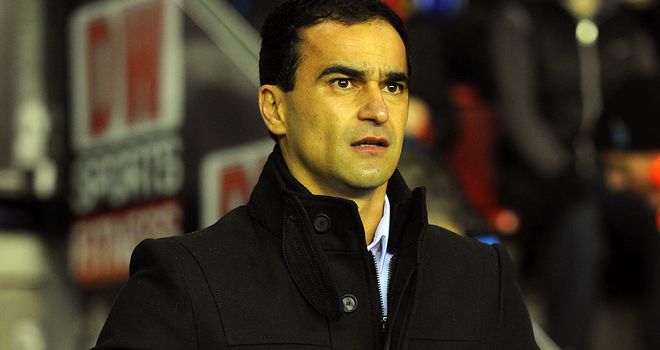 The Reds have had a stuttering start to the season but Uruguay striker Suarez has been a shining light, netting 11 times already this term.
Martinez has no doubt Suarez is crucial to Liverpool but has dismissed suggestions they are a one-man team at the moment.
"Luis Suarez is vital at the moment, but I think it would be wrong to give him special treatment because then there are other players around him who can really take advantage of it," Martinez said.
"You are not talking about a one-player team - that would be dangerous and wrong.
"It is true that in front of goal at the moment, Suarez is the most influential player in that squad and the stats reflect that.
"But it would be wrong to allow other players to have extra space because the quality is all over the pitch.
"The quality of this side is such that they are ready to go to fight for a Champions League spot, as they will do with time."