Juventus midfielder Andrea Pirlo admits he was on the verge of Chelsea move
Ahead of Tuesday's European clash, Juventus midfielder Andrea Pirlo has revealed he nearly became a Chelsea player.
Last Updated: 19/11/12 10:28am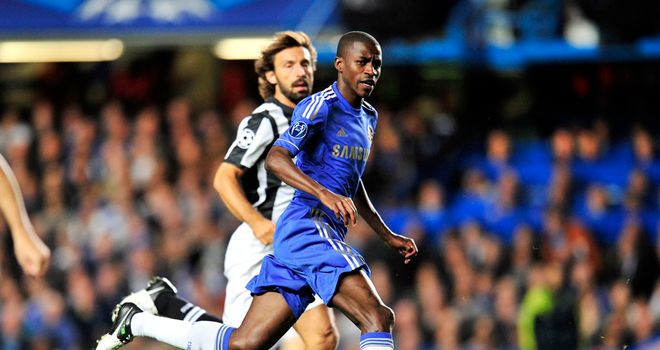 The 33-year-old former AC Milan playmaker will be aiming to push the European champions towards elimination this Tuesday in Turin, but he almost joined the Blues during Carlo Ancelotti's Stamford Bridge reign.
"Actually, Milan wouldn't let me go," he told the Daily Mail.
"I have a very strong connection with Ancelotti so I was in touch with him when he went to Chelsea and I'm still in touch with him now he's at Paris Saint-Germain.
"I had already started negotiating with the people at Chelsea but then finally Milan didn't let me go. That's why I stayed.
"Certainly it would have been a different experience that I'd have liked, especially when I was 30 years old. So why not? But unfortunately it didn't happen."
Asked if there was still time for a Premier League move in the future, the Italian added: "Maybe, who knows? I don't know what might happen. You never know. I still have two years left with Juventus, this season and next.
"I like English football a lot. There are plenty of very good teams. They are very aggressive so it's always entertaining to watch.
"It wouldn't be a problem for me fitting into that particular style because I've played with different players with different characteristics throughout my career."