Wigan boss Roberto Martinez reveals good news on Ben Watson's fractured shin
Wigan midfielder Ben Watson will not need surgery on the fractured shin he sustained at Liverpool.
Last Updated: 19/11/12 1:41pm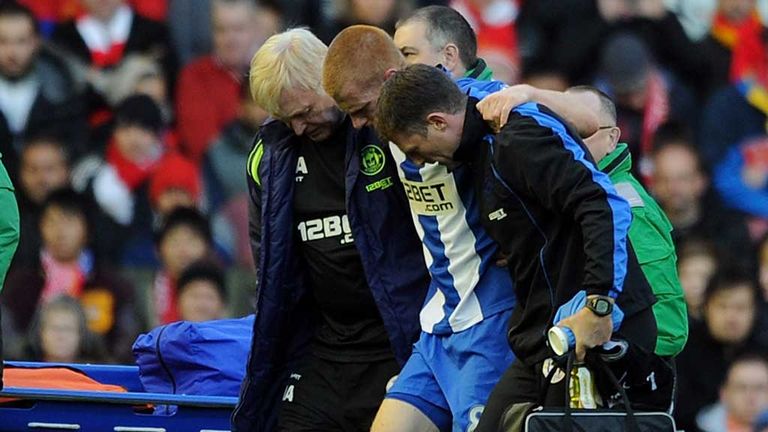 It was initially feared that the 27-year-old could miss the rest of the season after being hurt in a challenge with Raheem Sterling at Anfield.
But scans have revealed the damage is not as serious as originally thought, and Watson will begin his rehabilitation without the need for surgery.
Latics manager Roberto Martinez said: "It's not as bad as it could have been, that's for certain. It's still a very serious injury and we need to ensure that Ben is given all the time that he needs to make a full recovery.
"The good news is that he won't be out for as long as we initially thought and with the character that Ben has, he will be able to deal with such an injury.
"Ben has just started put his stamp on the team and he will be missed in the group because of the type of lad he is."