League Managers Association reveal inaugural manager survey findings
The LMA has published the findings of its inaugural Annual Castrol LMA European Managers and Coaches Survey.
Last Updated: 20/11/12 11:24am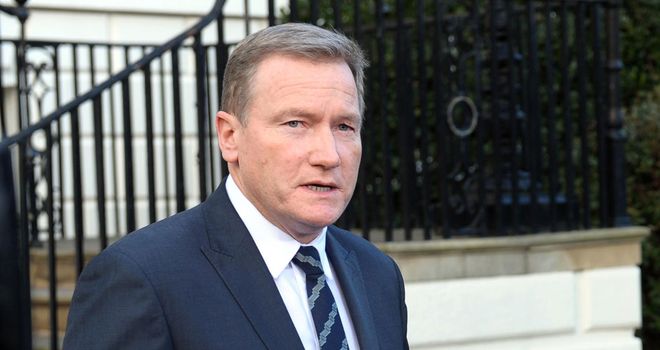 The survey is intended to gather the views of top-level managers across Europe on the most important issues in modern football.
Taking the collective views of managers and coaches from 19 different countries, the LMA has collated a document that sheds light on the matters affecting the game on a domestic and international level.
Richard Bevan, chief executive of the LMA said: "The results of this survey demonstrate the value of the collective views of managers and coaches across Europe.
"Obtaining such valuable information is vital for the overall development and benefit of the game. The LMA would like to thank all of the managers and coaches who completed the survey and we now looking forward to sharing this information with football's stakeholders."
Some of the issues raised were well-worn themes - such as clarification on the handball rule - whilst others, like the introduction of goal-line technology, are more recent issues.
Over 80% of those questioned wanted greater clarity over handball offences whilst only 62% of those questioned were in favour of the introduction of video technology.
However, it was the standard of refereeing itself that was identified as the main factor in improving the professional game - most respondents thought a referee training academy should be a priority.
Paris St Germain boss Carlo Ancelotti is one of those who has given the survey his full backing. He said: "It is fantastic that the LMA are canvassing the views of managers and coaches across Europe for the good of the game.
"It is vital that there is open dialogue in the game for it to progress and I along with the managers and coaches across Europe are always open to the opportunity to come together to discuss and debate matters like leadership, management and the many technical issues in the game."
It is a view echoed by Real Madrid boss Jose Mourinho who added: "This LMA Survey is so important because it deals with the issues that affect managers each and every day, from rules and regulations, to technology, transfers and finances.
"The results of the Survey should be used to benefit and help shape the overall development and progress of football."