Chelsea have accepted the FA's decision to clear referee Mark Clattenburg
Chelsea have accepted the FA's decision to clear referee Mark Clattenburg over alleged comments made John Obi Mikel.
Last Updated: 22/11/12 6:32pm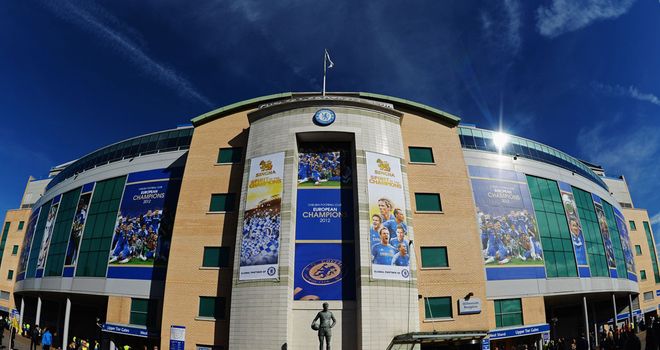 However the club also said they had had a duty to report the claim against Clattenburg.
A statement read: "Chelsea Football Club accepts the Football Association's decision regarding Mark Clattenburg and welcomes the fact that the FA recognises the club and players were correct in reporting the matter.
"The FA states Chelsea took the correct action following the Manchester United match and encourages all players who believe they have been either subject, or witness, to discriminatory abuse to report the matter immediately to the match officials on the day, and in turn to the FA.
"The club also notes the charge brought against John Mikel Obi. While the player does not deny the charge, he will request a personal hearing to explain the mitigating circumstances.
"With regards to the Mark Clattenburg decision, the club accepts the case is now concluded and notes the FA states the allegation was made in good faith."
The statement continued: "Chelsea FC cooperated fully with the FA and provided 11 witness statements covering all events during and after the Premier League game on October 28.
"Chelsea FC has a duty of care, as do all employers, to act responsibly when such allegations are reported by employees.
"We did not take the decision to lodge a formal complaint with the FA lightly and followed the correct processes and protocols throughout.
"The club carried out a thorough investigation, led by outside legal counsel, using all information available to us. As the FA makes clear, it is not uncommon for investigations to lead to no disciplinary charge being brought.
"All those directly involved have been subjected to scrutiny over the last weeks. Chelsea FC now hopes that all concerned can continue to carry out their duties without prejudice.
"We are committed to working alongside all referees and their assistants to ensure games are conducted in the right spirit and that all our players and staff accept and observe the match officials' authority and decisions."