Michael Carrick admits ideal situation would be to stay in the Manchester United midfield
Michael Carrick has admitted that playing at centre-back for Manchester United is not ideal.
Last Updated: 23/11/12 8:01am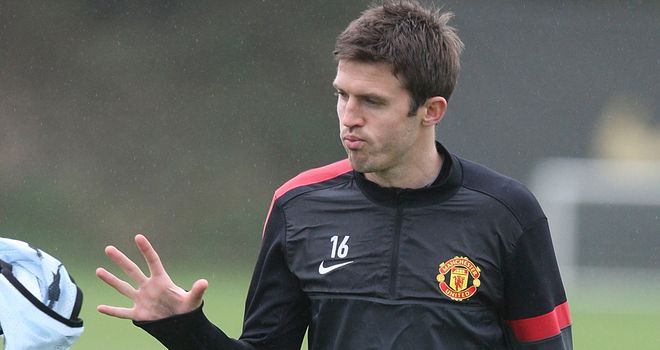 The United midfielder was again pressed into action at the back in midweek as Sir Alex Ferguson opted to rest Rio Ferdinand and Chris Smalling for the trip to Galatasaray.
United were beaten 1-0 and with Phil Jones making an appearance in that game as well as Jonny Evans and Nemanja Vidic edging back to fitness, Carrick's days at the back could soon be over.
"I have played there three or four times this season," said the 31-year-old England international.
"If there are injuries or whatever, part of playing for this club is to do what the manager wants.
"I don't have a problem with it. Ideally, I would like to play midfield because that is my position but if I've got to play at the back, then so be it."
Carrick will hope to be back in his familiar midfield role for the visit of Queens Park Rangers on Saturday as the Red Devils have the chance to go back to the top of the Premier League.
QPR are surprisingly winless this season under former United favourite Mark Hughes despite spending big in the summer but Carrick has experienced relegation with West Ham and knows it is not easy.
"It is a surprise but this is a hard league and sometimes when you buy players but a couple of results don't go for you early in the season, it becomes harder to win," said Carrick.
"I've been there myself with West Ham. I know how difficult it can be. We had a good squad of players but for whatever reason, it just didn't work for us that season.
"Hopefully Mark Hughes can turn it round, although not starting on Saturday."