Chelsea star Juan Mata: Pep Guardiola is a great coach for any team
Chelsea midfielder Juan Mata believes that Pep Guardiola would be "a great coach" for any team.
Last Updated: 23/11/12 8:58pm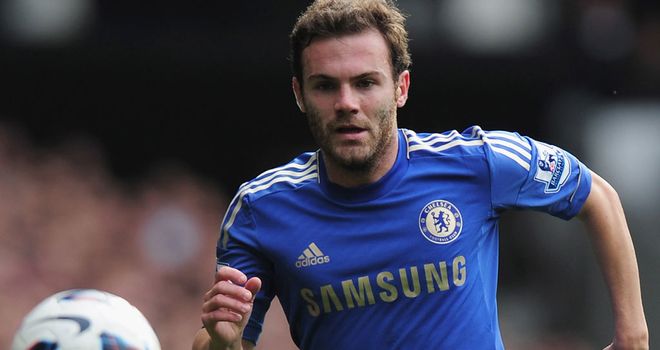 The Catalan is currently on a one-year sabbatical in New York after stepping down from his role as the Barcelona coach at the end of the last season.
Guardiola is reportedly Chelsea owner's Roman Abramovich's first choice to replace interim manager Rafa Benitez next summer, and Mata believes that it would be a productive move.
"Guardiola is a great coach who knows all the players" he told the GQ magazine. "I think that he would be a great coach for any team. "
Mata, who joined Chelsea from Valencia in 2011, also gave his opinion on why clubs outside Spain are interested in his compatriots.
"Spanish football has become fashionable in recent years, even since we won the European Championship in 2008," said the 24-year-old.
"Spanish players are coming out of the country to play in foreign leagues because clubs in other countries have more confidence in Spanish players."