Rafa Benitez expects Ashley Cole and Frank Lampard to leave Chelsea
Rafa Benitez believes Ashley Cole and Frank Lampard will both be leaving Chelsea at the end of the season.
Last Updated: 24/11/12 4:14pm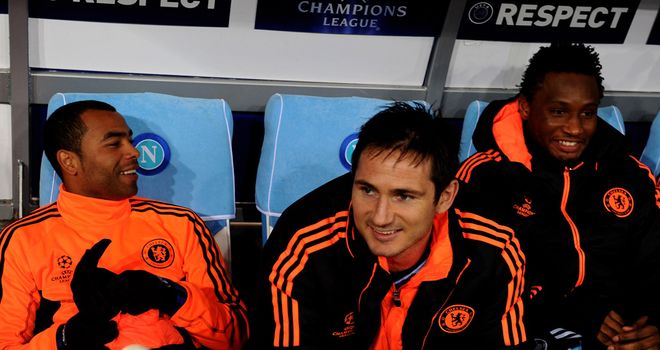 Benitez has been appointed by Chelsea until the end of the campaign following the sacking of Roberto Di Matteo earlier this week and is not expecting a major say on the future of players.
However, the former Liverpool boss feels it is likely that Cole and Lampard will be on their way from the European champions when the England internationals' contracts expire next summer.
Asked directly if it was the end for the pair at Chelsea, Benitez said: "I think so, that is the case at the moment.
"I am only here for seven months. If it is for two or three years then maybe I would have an influence.
"Sometimes you are in a difficult position as manager because there's too much to decide on, so it's better to have a technical director sometimes."
Lampard has made over 570 appearances for Chelsea since he joined the club from West Ham United in 2001 and has been linked with moves to the MLS and China.
Left-back Cole, meanwhile, is closing in on 300 outings for the Blues since his 2006 switch from London rivals Arsenal.
Cole has been tipped for a move to big-spending French side Paris St Germain, while Manchester United and Real Madrid, coached by former Chelsea boss Jose Mourinho, have also been linked with offers for the 31-year-old.