Harry Redknapp was joined by Kevin Bond and Joe Jordan at QPR training on Sunday
New QPR manager Harry Redknapp took training for the first time on Sunday as he prepares for his first game in charge
Last Updated: 25/11/12 11:46am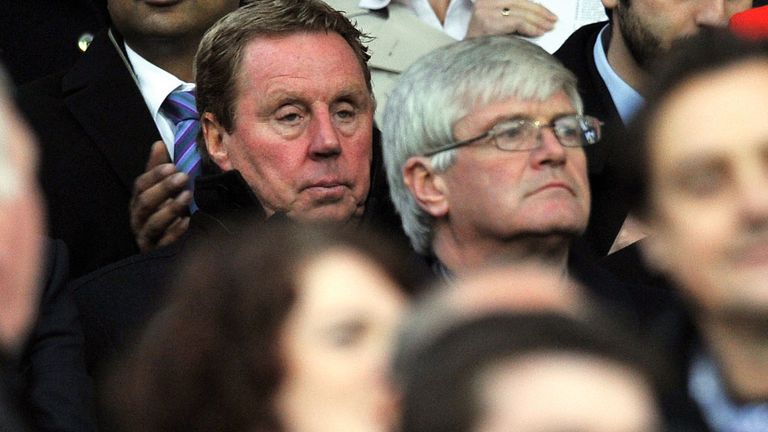 And Redknapp was joined by Kevin Bond and Joe Jordan, his former lieutenants at Portsmouth and Tottenham, who will clearly be teaming up with him once again as he attempts to save the struggling London side from relegation.
Redknapp watched QPR at Manchester United on Saturday and a 3-1 defeat there left them rooted to the bottom of the Premier League table and six points adrift of Aston Villa in 17th place.
Asked on his way into training if this was the toughest job he had taken on, Redknapp told Sky Sports: "It probably is yes, because we've only got four points from 13 games. I don't think it gets much tougher than that.
"It will be difficult but we'll see how we go. We'll give it our best shot and you can't do any more than that. If the players do their best, then we've got a chance."
Asked if Bond would be joining him, Redknapp added: "Yes. We'll be sorting that out this morning.
"We're ready to throw ourselves into it. We'll have a loosener this morning and then we'll start getting ready for the game on Tuesday."
Chairman Tony Fernandes has been busy with his Formula One team Caterham and Redknapp confirmed he has not spoken much with his new boss.
"I think he's in Malaysia or Brazil," said Redknapp. "He phoned and left a message last night but I had gone to bed by then."