Arsene Wenger full of faith in Alex Oxlade-Chamberlain despite recent struggles
Arsene Wenger still expects Alex Oxlade-Chamberlain to develop into a 'great player' despite his recent struggles.
Last Updated: 26/11/12 6:44am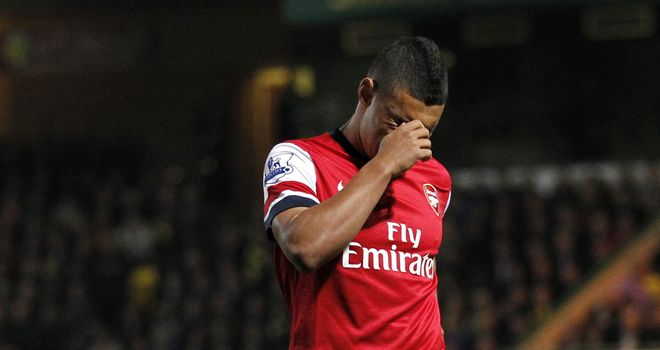 Oxlade-Chamberlain flitted in and out of the 0-0 draw with Aston Villa on Saturday but Wenger says supporters need to remember he is only 19 years old when they start to get on his back.
"Alex has not played a lot recently. He lacks a bit of physical fitness. He tried at Villa and in patches he looked dangerous," Wenger said.
"He's learning his trade and he's a very talented young boy. I believe he will be a great player but at the moment he is learning his job.
"Basically, he's 19 years old and there will be ups and downs, of course, but I believe he will be a great player.
"You need patience with every young player or you don't bring them out (see their potential fulfilled).
"That's why it's so different in our job where you see the demands of people who want you to bring young players out but also they have no patience so it's a bit of a contradiction."