Sunderland boss Martin O'Neill disappointed to learn of quit rumours
Sunderland boss Martin O'Neill insists he did not offer to resign in the wake of a 4-2 defeat to West Brom on Saturday.
Last Updated: 27/11/12 8:23am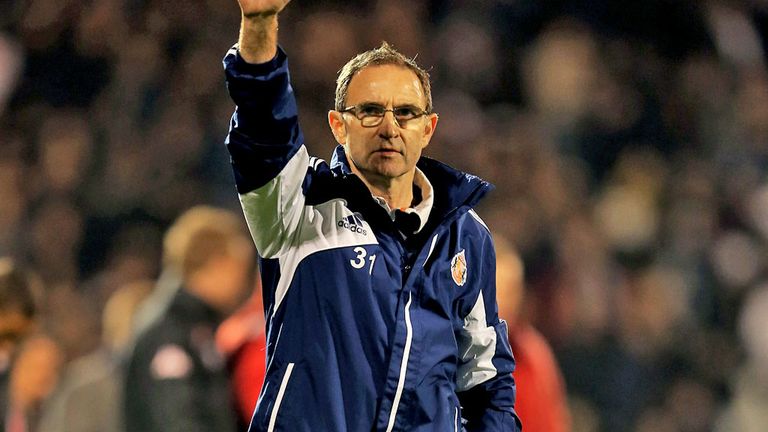 After seeing the Black Cats suffer a third setback in their last four outings, it was suggested that O'Neill was willing to stand aside.
Speculation did not take long to spread, with Sunderland's lowly standing in the Premier League table offering weight to the claims.
O'Neill, though, remains very much in charge at the Stadium of Light and is focused on the task of guiding his side away from danger.
He appreciates that rumour and gossip is part of modern day football, but is disappointed to have once again seen his future on Wearside called into question.
"I don't think there is much more to say, other than the fact that anybody can get on to Twitter and say whatever they want," O'Neill told Sky Sports.
"The very fact that no-one can verify the story makes it a bit disappointing. It was absolute nonsense.
"It's the name of the game. That's what's happening nowadays. It happened once before way back a couple of years ago. These things, there are nothing in them."