Martin Jol says Fulham's clash with Chelsea is 'must-win game' for Rafa Benitez
Martin Jol says Fulham's clash with Chelsea on Wednesday is a 'must-win game' for Rafael Benitez's men.
Last Updated: 27/11/12 4:55pm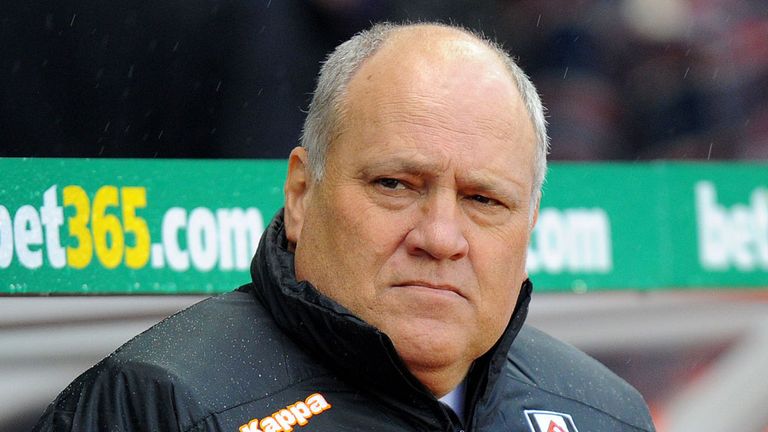 Benitez replaced Roberto Di Matteo at Stamford Bridge last week and some Chelsea fans immediately made their feelings known during Sunday's goalless draw with Manchester City, brandishing signs saying 'Rafa out'.
And Jol says the west London derby, which Fulham head to in the middle of a five-match winless streak, is hugely important for Benitez.
"I don't think I have experienced it before in my career, but of course, in England he was at Liverpool, a big club," said Jol.
"He said probably a few things about Chelsea and I have done that in the past because you are like a chameleon.
"You get the colours of the club you are at and that is what he did so I think after a couple of wins I feel he will win them over.
"It is not only about the manager, it is about the club and winning games. Hopefully he won't start tomorrow.
"I feel it is a must-win game for them. They have to probably win, to have a result, tomorrow otherwise that will be problematic."
A defeat for Fulham could see Jol's men lose a third successive match while Chelsea are without a win in five league games.
Jol is not too bothered about the statistics, though, adding: "Two weeks ago they said we were on an unbeaten run of six games.
"We had four draws in that and the game against Sunderland came up and we had a red card so we were a bit unfortunate.
"I feel you can always lose at Stoke so we are close, but of course we have to get our winning streak back.
"That is what I feel, because even you get draws that is not enough because it is only one point. We have had a lot of draws."