West Brom striker Shane Long is doing all he can to stay in Steve Clarke's starting line-up
West Brom striker Shane Long admits he must perform to his peak every week in order to stay in the starting XI.
Last Updated: 27/11/12 6:39pm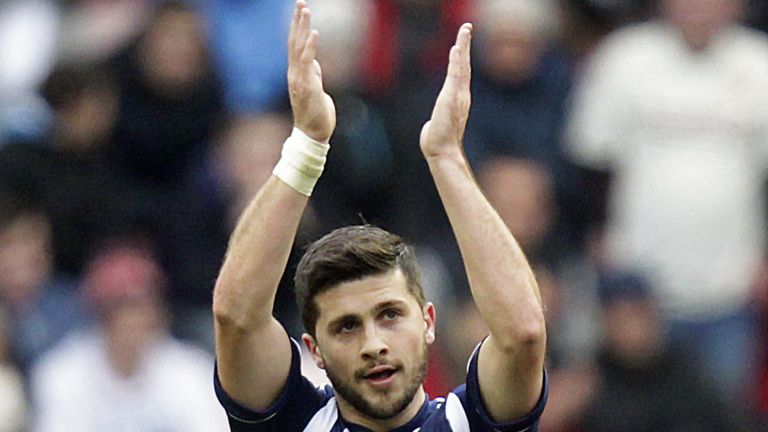 The Baggies are flying after a wonderful start to the Premier League season, which has seen them rise to third in the table after eight victories from their opening 13 matches.
Albion have recorded successes against the likes of Liverpool and Chelsea and the Republic of Ireland star believes preparation is key to the club's solid start.
"Technically we're well prepared for the games," said Long.
"We train all week long, all the sessions are brilliant and we learn every week.
"We have four or five sessions in the week where we're prepared for the team we're playing against and it shows on a Saturday.
"It's good for him (Clarke) we're doing so well because it shows how good a manager he is."
With Romelu Lukaku pressurising Long for a spot in the 4-2-3-1 formation, the former Reading star insists he is doing all he can to keep the 19-year-old out of the side with seven goals already to his name in all competitions.
"I need to make sure I'm right for every game on and off the pitch," admitted Long.
"We have a lot of competition like Lukaku, who is only 19 but his attitude to the game is very good and he's a gifted footballer.
"He's trying to start every game and I'm trying my best to keep him out.
"The manager knows what system will win games. He's not afraid to change it if necessary, like he did when we played two up front against Wigan and won that game.
"But at the same time he's not afraid to share the load as well. He keeps me on my toes. I know I have to perform at my best every week."