Liverpool boss Brendan Rodgers delighted by improved form of Jose Enrique
Liverpool manager Brendan Rodgers believes defender Jose Enrique can continue to be a success in midfield.
Last Updated: 28/11/12 12:38pm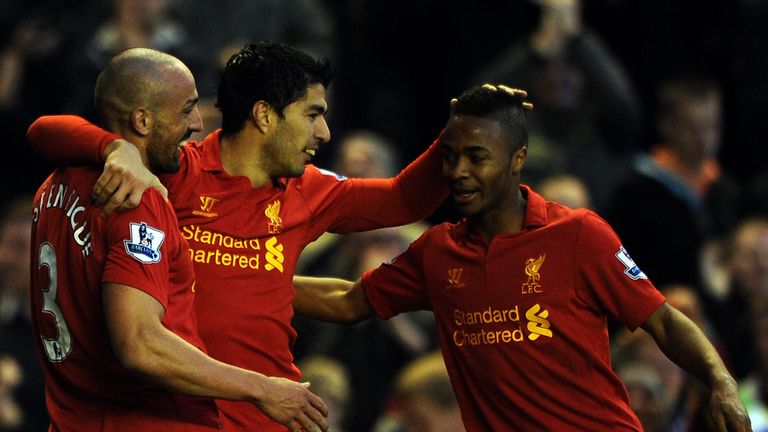 The Spanish left-back failed to make an impression in the early months of the campaign but has come into his own in a midfield role, scoring his first goal for the club against Wigan this month.
"I think he has been outstanding," said Rodgers, ahead of Wednesday's trip to Tottenham.
"It is a great credit to him because he and I spoke earlier in the season about trying to improve his game.
"Further up the field he is a real threat going forward with his pace and power and you can see in the last three games how determined he is to get a goal.
"He has been a real plus for us and it is great to see because he has worked hard and it hasn't been easy for him.
"I am delighted for him because he is a good guy and wants to do well for this club.
"Every player will have a preferred position but I think he has the qualities to play the role as he is not a defensive left-back.
"He is comfortable in the position, which is important, and it gives us a great thrust at the top end of the field."
Struggled
Luis Suarez is the Premier League top goalscorer but Liverpool have struggled to find goals from midfield and that is something Rodgers is determined to address.
"I have always stressed it is the team not just the midfield players, we want everyone to contribute and it is not for want of trying," he added.
"We are just looking to improve how clinical we can be in those areas.
"I am not going to dwell on as it is highlighted often enough. We just have to keep working to find a solution. It is certainly something which is important.
"We have good balance in the team and defensively we have a good structure now the players have adapted to how we work.
"If we push on that bit more and add the finishing touches to some of our great play that will turn some of the draws into wins for us."