Sir Alex Ferguson's investment in Rafael starting to pay dividends at Manchester United
Sir Alex Ferguson is delighted he kept faith in Rafael after an erratic start to his Manchester United career.
Last Updated: 29/11/12 3:34pm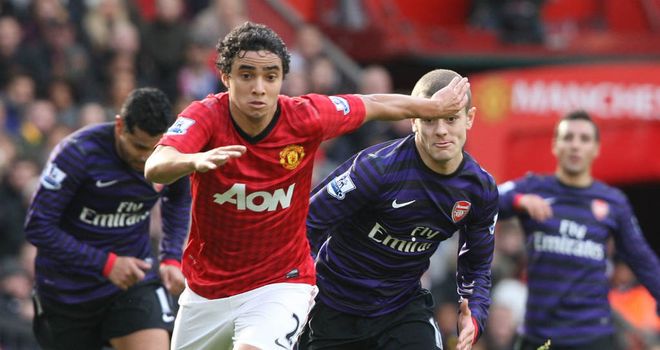 Ferguson admits the young Brazilian made "too many mistakes" after arriving at Old Trafford along with twin brother Fabio in 2008.
But Rafael has workerd hard to cut out the errors and has established himself as a regular fixture in the United first-team this season, making his 19th appearance in the 1-0 win over West Ham.
"Rafael came into the team at 18 and made a lot of mistakes," said Ferguson. "He was very rash. But we invested in him for our future and he is showing that maturity now."
Fellow defender Jonny Evans added: "Rafael has been outstanding all season.
"He has had to play there quite a lot because there has not been anyone else challenging in that position but his energy at right-back is really good.
"He really sets the tone and is a credit to himself. Everyone probably thought it would be a bit tough for him with his brother going away but he has got his head down and worked really hard.
"He is one of the best right-backs in the world."