Oriol Romeu says goals are the only thing missing from Chelsea's performances
Oriol Romeu has assured Chelsea supporters that the club is heading in the right direction despite the draw with Fulham.
Last Updated: 29/11/12 4:20pm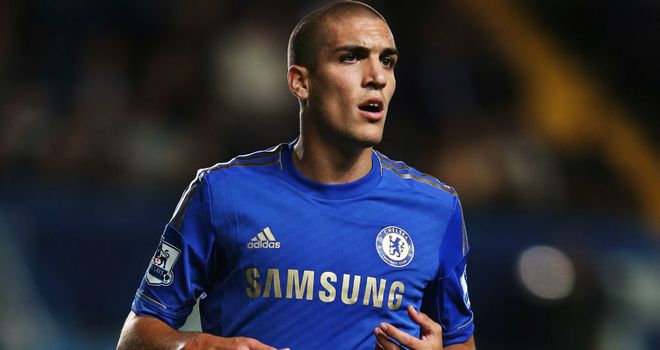 The Blues are without a win in six Premier League outings and have failed to find the net in their last three matches.
However, they have now recorded two clean sheets under new manager Rafael Benitez and Romeu believes the victories will come once they find their cutting edge again.
"We have to keep going forward, look at the positive things and win the games and fight, fight, in each game," he told the club's official website.
"When we get the confidence, the goals will go in. I'm sure about that. We had two clean sheets after a long time without that happening.
"So, that's a positive thing and the only thing is that, if we score, we can win. We are defending well and now we have to think of attack and scoring more goals, for sure."
The Chelsea players were not helped by a sterile atmosphere at Stamford Bridge for the west London derby with the crowd slowly becoming more hostile towards Benitez as the match went on.
"We have to accept that maybe the supporters are not as happy as we would like," Romeu said. "But we do our job, we have to go out there and win our games."
Improve
Romeu was drafted in for John Obi Mikel last night, the former Barcelona youngster adding more quality in possession but without much penetration.
The 21-year-old admitted he needed to help Chelsea counter-attack more quickly if they were to create more chances.
"The counter-attack is a good point to kill the opponents and I think we can do it a bit quicker," he said.
"And, if we can do it, we can get chances a little bit better.
"So, we will try to improve that point and obviously we have a few more points to get better."
In fairness to Romeu, he has enjoyed only a handful of starts since Andre Villas-Boas was replaced by Roberto Di Matteo back in March, but he said: "I'm young, I'm fit to play 90 minutes, so that's not a problem.
"The only thing you want is to play, no matter how many minutes you are on the pitch."