Brian McDermott: Sir Alex Ferguson a great role model for up-and-coming managers
Brian McDermott has revealed that Sir Alex Ferguson took five minutes to respond to a call for advice earlier this year.
Last Updated: 29/11/12 4:51pm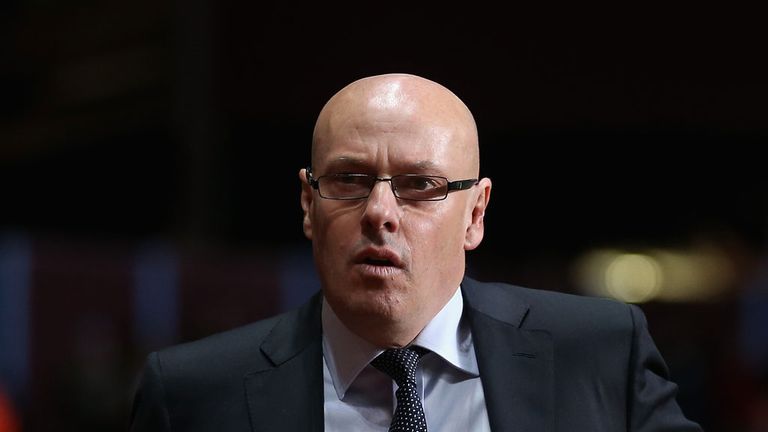 Ferguson is renowned for giving a helping hand to up-and-coming coaches, but McDermott was taken aback by how quickly the Scot agreed to come to his aid.
Refusing to reveal exactly what he discussed with his opposite number, McDermott said: "I spoke to him in January about something that I needed to address and he was very helpful to me and giving me good advice.
"I spoke to his son and asked him if he wouldn't mind Sir Alex giving me a ring.
"And, five minutes after that conversation, a private number came up and it was him.
"So, that just tells you the calibre of the man and what he's about."
Pressed over what was said, he added: "That's between him and me and obviously just talking to him was good for me.
"I don't know him particularly well but I just know him from that instance and I know that he's done that with a lot of young managers in the past.
"He does a lot for football and for people in the game, and everyone respects that."
McDermott admits he faces one of the biggest tests of his managerial career when Manchester United visit the Madejski Stadium on Saturday.
"He has done it, been there, seen it," he said. "Everybody's got the ultimate respect for Sir Alex and everything he's achieved."
Take your pick
Outwitting Ferguson is only half the challenge on Saturday, with United boasting a galaxy of stars.
"How long have you got?" McDermott said when asked about their dangermen. "You can take your pick, really.
"But we have to make sure that we do what we have to do, and we go out there and we're ready, and our shape's right, and we attack the game.
"We're playing at home, we're playing at Madejski Stadium, and anyone that knows Reading Football Club knows that, in the last three years, how difficult a place it is for the opposition teams to come, and the stats bear that out."
Unfortunately, the stats also show Reading are four points adrift of safety in 19th place, with an alarming habit of shipping late goals. That makes a side notorious for scoring in the dying moments of games not exactly ideal opponents.
Denying complacency or a lack of confidence was behind the Royals' conceding 16 times in the final half hour of games, McDermott said: "It's a funny thing really.
"Last season, we couldn't score in the first half, for whatever reason, and we had to address that.
"We're conceding a few late goals now and that's happened to us in the past as well. We have to address that."
He added of Saturday's game: "It is Man United coming to town and I'm sure all the supporters would've looked at this one and thought, 'When are we playing Man United?'.
"It's a massive game for our fans and, for our players, the chance to play against the best is why we're in this league."
Reading could be boosted by the return of Danny Guthrie from injury but Jimmy Kebe is still a major doubt.