Brendan Rodgers: Raheem Sterling would be "foolish" not to sign Liverpool deal
Liverpool boss Brendan Rodgers claims Raheem Sterling would be "foolish" not to sign a new contract with the club.
Last Updated: 30/11/12 10:42am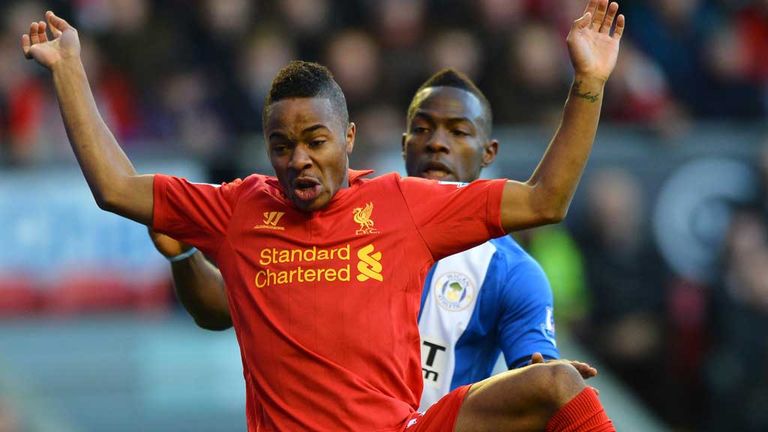 The 17-year-old winger has made a big impact at Anfield this season and negotiations are continuing over the England international's first professional contract.
Rodgers has indicated that Sterling should appreciate that Liverpool is the best place for him to develop and he should not jeopardise that with his demands.
"He has played more games than he could have dreamed of this season, both in the Premier League and the Europa League," Rodgers told reporters.
"So I would think, if I am Raheem Sterling and his agents, I would look to tie it up very quickly.
"This contract won't be the biggest contract of his life. It is when he actually achieves something.
"If you are 17 and are playing regularly, you would be very foolish not to commit yourself very quickly. I am confident it will be sorted out soon."
Rodgers has been keen to keep the talented youngster's feet on the ground for some time, saying in September: "I want to manage the expectations of the kid.
"The last thing we need is Sky Sports coming up with a yellow bar saying he has signed a five-year contract after playing two games."