Ex-Chelsea boss Avram Grant says Rafa Benitez needs time at Stamford Bridge
Avram Grant says interim Chelsea boss Rafa Benitez needs time to resurrect the fortunes of the club.
Last Updated: 30/11/12 9:52am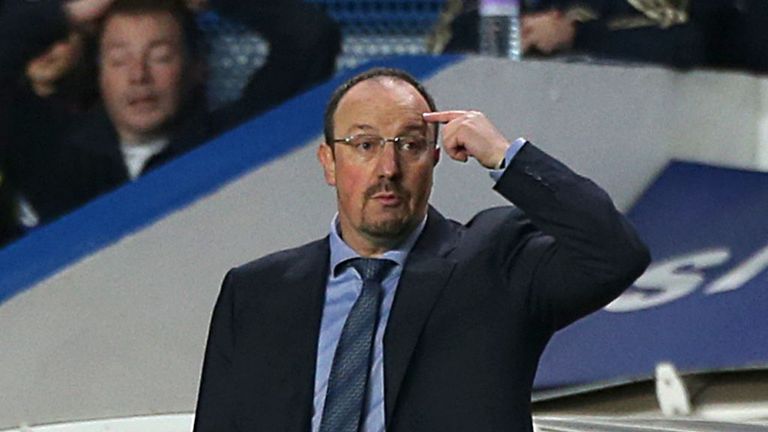 Benitez has had a hostile reception from the Stamford Bridge faithful since replacing Roberto Di Matteo and the anger has not receded with two goalless home draws in his first two games.
But Grant, sacked by owner Roman Abramovich despite leading Chelsea to the 2008 Champions League final, told Sky Sports: "It is not easy times for him.
"But it's been more difficult for him being outside the game. He was waiting for this. He's been too long out of the game and not coaching.
"He's not shy or a little boy. He knows what to expect, especially when he came to this club. The supporters don't like it so much, but Rafa knows he needs to win games and play good football and that's what's important."
The 52-year-old Benitez became Chelsea's ninth manager since Abramovich became owner in 2003 and some reports suggest the Spaniard is merely keeping the seat warm for ex-Barcelona coach Pep Guardiola.
When asked about Benitez's long-term job prospects at Stamford Bridge, Grant added: "Who knows? You are speaking about the job of manager at Chelsea! I do think he will do a good job and then he can think of the future."
Gus Poyet, Chelsea midfielder between 1997-2001, believes Di Matteo should have remained in the post and is not a supporter of his old club's new manager.
Benitez has vowed to win the fans over, but Poyet, boss of Championship side Brighton, said: "Time will tell but I don't think it's good for the players or the club.
"I don't think it's ideal and I'm very uncomfortable for everyone."