Michael Laudrup taking no chances with fitness of Swansea winger Pablo Hernandez
Swansea manager Michael Laudrup is taking a cautious approach with the fitness of Pablo Hernandez.
Last Updated: 30/11/12 2:46pm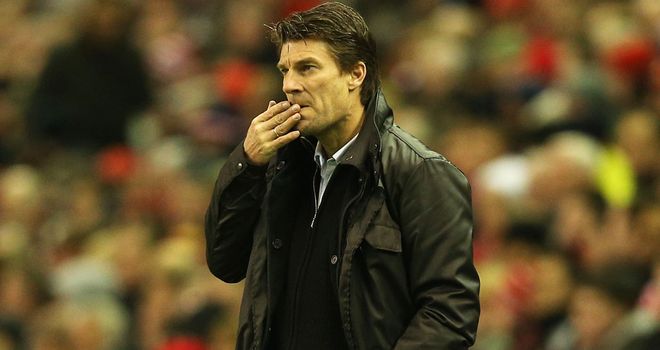 The Spain winger played a starring role in the midweek win over West Brom, but he picked up a thigh injury which has ruled him out of Saturday's trip to Arsenal.
Hernandez hopes to recover in time to face Norwich next week, but Laudrup will not rush him back into action until he is fully over the injury.
He said: "We don't know yet how bad it is, it is a small muscle injury but for Saturday it will be impossible.
"If he could play against Norwich that would be a good sign. It depends on how it heals. If we are lucky he could be back against Norwich, if it is a bit more serious it could be maybe two or three weeks.
"These muscle injuries happen the longer you go with a lot of games, it is part of the game you have to accept and that's why you have a squad so you can use them.
"From Christmas through New Year, especially if we get through in the cups, we will have a lot of games."
Mark Clattenburg will be the man in the middle at the Emirates having taken charge at Southampton in midweek after being cleared of racially abusing Chelsea's John Obi Mikel.
Laudrup added: "It is good to see this case is finally closed and he is back. These cases have to be solved quickly so no-one can speculate as the more time it takes, the more speculation there is.
"But it is over, he is back and he will want to forget what happened."