David de Gea has piled the praise on Man United's summer signing Robin van Persie
Manchester United goalkeeper David de Gea has been greatly impressed by the club's summer signing Robin van Persie.
Last Updated: 30/11/12 5:37pm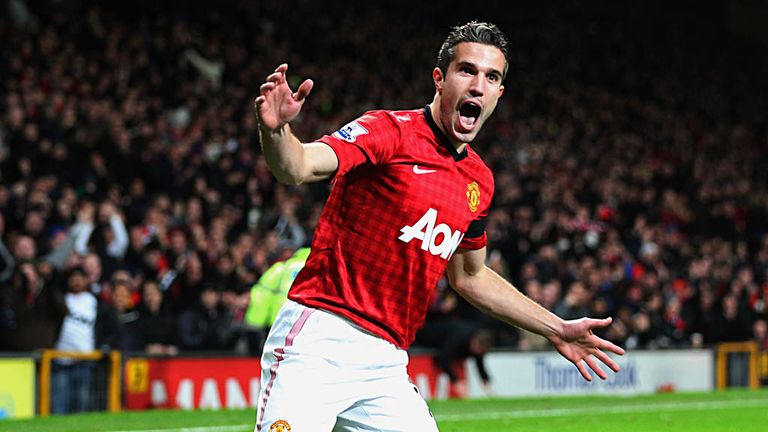 The Holland international has settled quickly at Old Trafford following his move from Arsenal, scoring 12 goals in 18 games for the Red Devils.
The 29-year-old marksman netted the only goal of the game as Sir Alex Ferguson's men beat West Ham at Old Trafford in midweek, a victory that ensured they remain one point clear of Manchester City at the top of the Premier League table.
Van Persie has always scored goals, but now that De Gea is on the same team as the striker his ability to find the back of the net is something the Spanish shot-stopper admires.
"You can only sit back and admire his finishing inside the penalty area," De Gea said of Van Persie in the Manchester Evening News.
"When the ball falls to Robin it's as if you can predict the outcome before he's even taken his shot - he's deadly inside the box and he knows where the goal is.
"I have to admit he scores a few goals in training against me. We all try to make it as hard as possible for him, but he still manages to score sometimes.
"On the pitch he has settled extremely quickly. Of course we knew he was a fantastic player when he was at Arsenal, but it's not always easy to transfer that form to another club. He's done it right from the start."