David Moyes believes his Everton side are capable of springing a surprise at Manchester City
Everton manager David Moyes admits his side may have to do a containment job when they take on Manchester City.
Last Updated: 30/11/12 7:13pm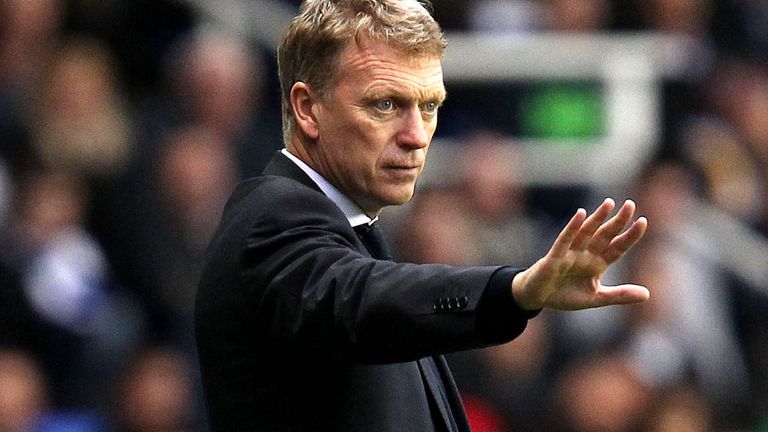 Moyes has suggested is would be suicidal for his side to go on the attack against the star-studded squad of the Premier League champions.
However, he promises his team, compiled on a relative shoestring budget compared to the £500m City have spent on players over the past five years, will not be in awe of their opponents.
"It (the match) is maybe the ones who have and the ones who have not but when we cross the white line no-one is thinking what they've got and what we've not got," said Moyes.
"At the end of the day it is 11 versus 11 and if we can continue the record of making it hard for them and upsetting them then we will.
"But can you tell me any team who attacks Man City? I went to watch them against Chelsea, the European champions, and I wouldn't say they really attacked them.
"We will try to have a go at them but there are teams maybe better than us who can't do it but we'll go there and try to make it work."