David Silva: Champions League exit has hurt Manchester City
David Silva has revealed Manchester City are suffering from Champions League heartbreak.
Last Updated: 01/12/12 12:51pm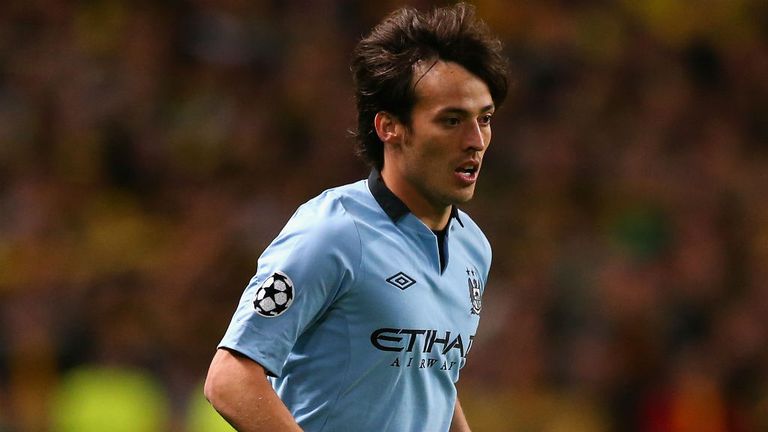 The Premier League title winners from last season have crashed out of the continent's pedigree club competition at the group stages for the second campaign in a row.
And Silva thinks the impact of more Champions League disappointment is damaging City in their attempts to defend their domestic crown.
"To go out of the Champions League was terrible," said Silva in The Sun ahead of Saturday's difficult game against Everton. "It's a real pain and has damaged us a lot.
"The dressing room was a very unhappy place after the Real game and in our two games since, at Chelsea and Wigan, it has been very hard to recover our morale.
"It wasn't only the coach Roberto Mancini who was sad.
"For instance, after our defeat by Ajax in Amsterdam I saw a lot of broken people in that dressing room. That was a hard night. Little things cost us in Europe.
"We so nearly beat Real Madrid, for instance. All the squad was dreaming of a big season in Europe and now we are unhappy after stumbling for the second successive year.
"But being KO'd from the Champions League has increased our efforts to win the Premier League again, although I must say because everyone wants to beat us we have to work so hard and it is difficult to maintain a constant rhythm."
Silva also knows he needs to improve his personal performances after so far failing to reach the standards which saw him recognised as one of the stars of last season.
"Personally I am content with my performances but I accept they are not quite at the same level as in the key moments of last season," he said.
"Mancini offers good strategy and is also a big psychologist. His contact with the players is so important."