West Brom midfielder Zolta Gera backs side to bounce back from two straight defeats
West Brom midfielder Zoltan Gera is confident they will bounce back from losing their last two games.
Last Updated: 03/12/12 4:00pm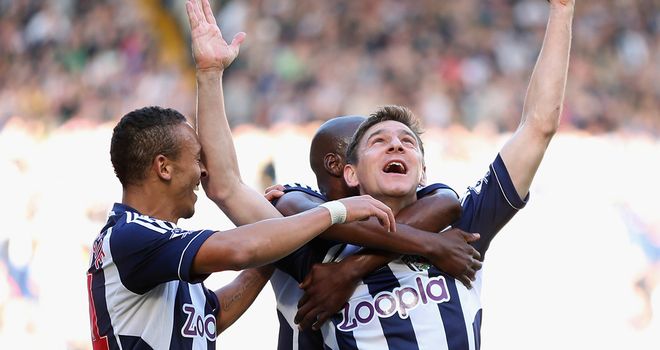 The Baggies have seen their impressive form stall after losing to Swansea and Stoke in the past week to end their four-game winning run.
West Brom face Arsenal next weekend and Gera believes meeting the Gunners will be easier than taking on Stoke.
"We're disappointed we lost but we have a chance to pick up points in our next game," said Gera.
"We have Arsenal in our next game and I think it will be easier for us to play against Arsenal than it was to play Stoke. There are no excuses and we have to always play well, no matter who we are against.
"When you lose two games people will ask if you are in bad form but we believe in what we are doing and we will carry on.
"Every game is difficult in the Premier League.
"It is credit to us that we have done what we have done so far this season but we know there are no easy games and must work really hard for every single point."
No excuses
West Brom boss Steve Clarke made six changes to his side for the defeat to Stoke, but Gera insists there are no excuses for the defeat at the Hawthorns.
"The gaffer has always made changes, even after wins," added Gera.
"Because we lost the game people will ask why we made changes but we've been doing that all season.
"It's not a surprise to anyone in the team and I think it's always the best team that's playing.
"Some credit should go to Stoke as they do what they do well and their defence is organised and stops the other team. They don't give you do too many opportunities."