David Luiz aware of responsibility of wearing Chelsea shirt
David Luiz says it is positive for Chelsea that their players can be honest with each other and are not intimidated.
Last Updated: 04/12/12 5:09pm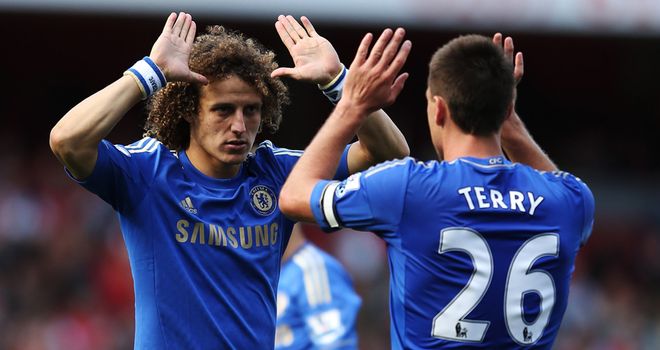 The Blues have endured a disappointing recent run to slip ten points off the title pace in the Premier League, and Luiz admits words are regularly exchanged in the dressing room.
However, he insists this is not a sign of disharmony and is actually a good thing as it shows the players are ready to accept responsibility.
Luiz maintains that he has always been aware of what it means to play for such a club since arriving from Benfica in January 2011, and is happy to challenge the likes of John Terry and Frank Lampard.
"Having words with someone is something positive for the team and the players have to feel comfortable with it," the Brazilian said in the Daily Star.
"I knew the responsibility of wearing the Chelsea shirt when I came here. But I got it into my head that I could never let myself be intimidated by the fact that the club had big names.
"I've had words with Frank and John, for example. Didier Drogba and I nearly clashed when he got angry after I asked him to help with marking in training.
"But afterwards he made a point of admitting that I was right."