Aston Villa winger Brett Holman boosted by first goal for club
Aston Villa winger Brett Holman admits he has been given a confidence boost after scoring his first goal for the club.
Last Updated: 04/12/12 12:02pm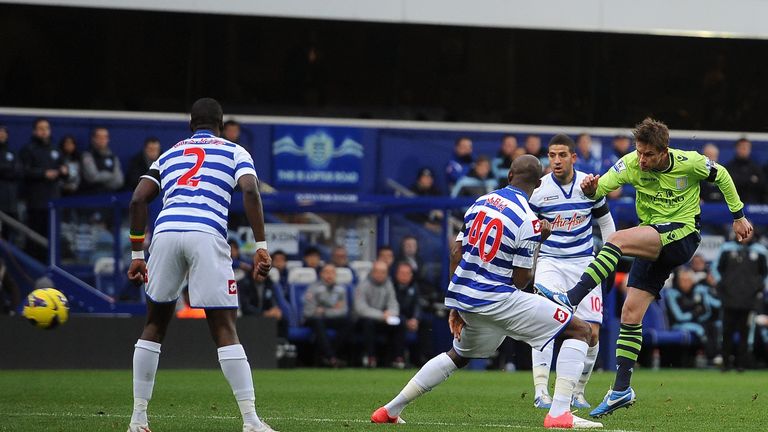 The Australia international struck in the 8th minute to give Villa the lead at Loftus Road only for Jamie Mackie to equalise 10 minutes later.
But Holman was delighted with his 20-yard strike and is hopeful more will follow.
"In the last couple of games, keepers have made some great saves from me," Holman told the club's official website.
"At Loftus Road, it was one of those where you hit it and you think it's on target, but knowing my luck lately you think he might pull off a great save.
"But thankfully for me - and the boys - it went in. You've got to wait until it actually goes over the line - and it did - so it was a great feeling to get one.
"You don't want to really concentrate on goals because your strikers obviously are the main people who will score. But it's always nice to chip in and grab a couple.
"Attacking players always want to hit the net and it gives you great confidence.
"I've scored goals for every club I've been with. Ratio-wise I wouldn't have a clue what my stats are but I have certainly scored for all my teams.
"I think as an attacking player I've always pitched in with goals. I'm happy with what I've done at previous clubs and hopefully I can get a few more for this club."